All big events - rumored and confirmed - for the award-winning action RPG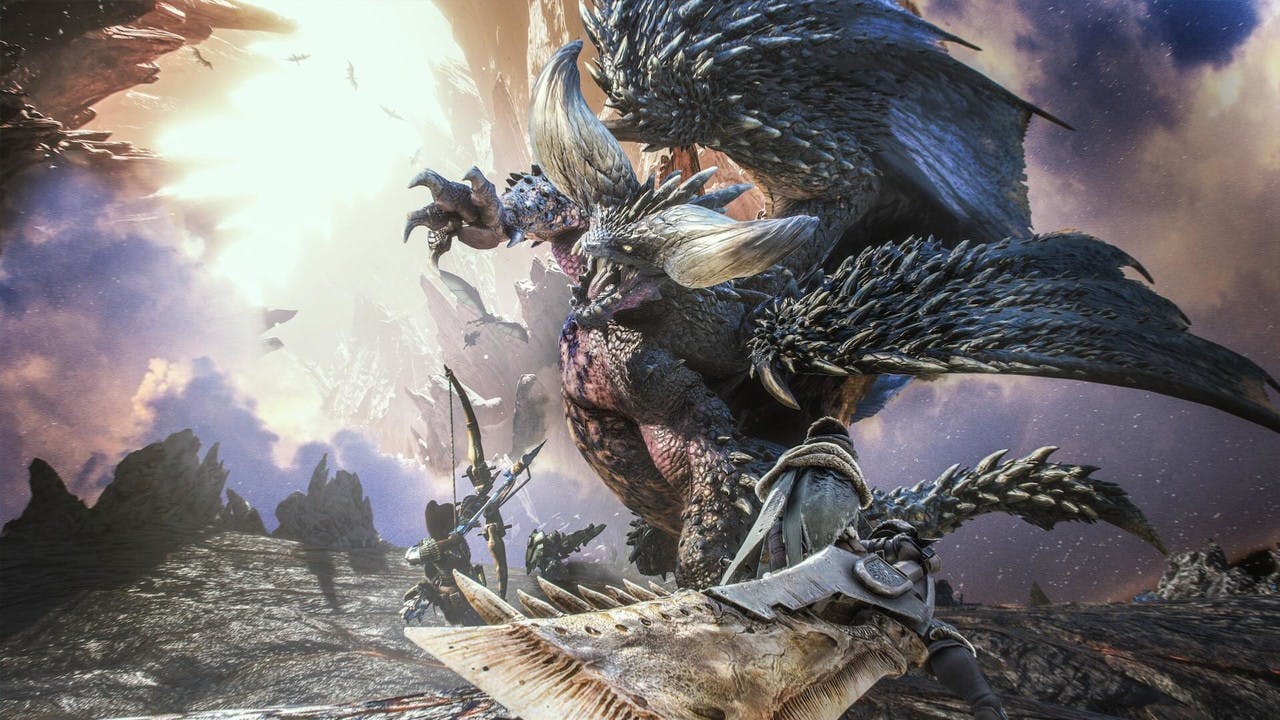 It's time to take control of a hunter and embark on a journey to the new world, as you will face behemoths sprawling open-area world for you to explore.
Last year saw another huge lineup of AAA titles launch across multiple platforms, many of which were praised by critics and gamers alike and stole the spotlight at some of the most prestigious game awards.
Monster Hunter: World proved to be one of the big success stories of 2018, becoming Capcom's best-selling game in the publisher's history and scooping accolades at the Golden Joystick Awards, Gamers' Choice Awards, D.I.C.E. Awards and Japan Game Awards. The action RPG transports players to the New World, filled with vibrant ecosystems and ferocious beasts to hunt and capture, as they discover the secrets of the Elder dragons.
A key component to MHW's success has been Capcom's efforts to keep the game fresh, adding time limited quests, new rewards and brilliant crossover events for both console and PC gamers. But with these special events going live at different times for different platforms, you'd be forgiven for wondering what's available and when.
Here, we take a look at the big events ongoing and coming up for Steam PC players, and why 2019 is a great year for Monster Hunter: World.
Arch Tempered Kushala Daora (February 22nd-March 7th)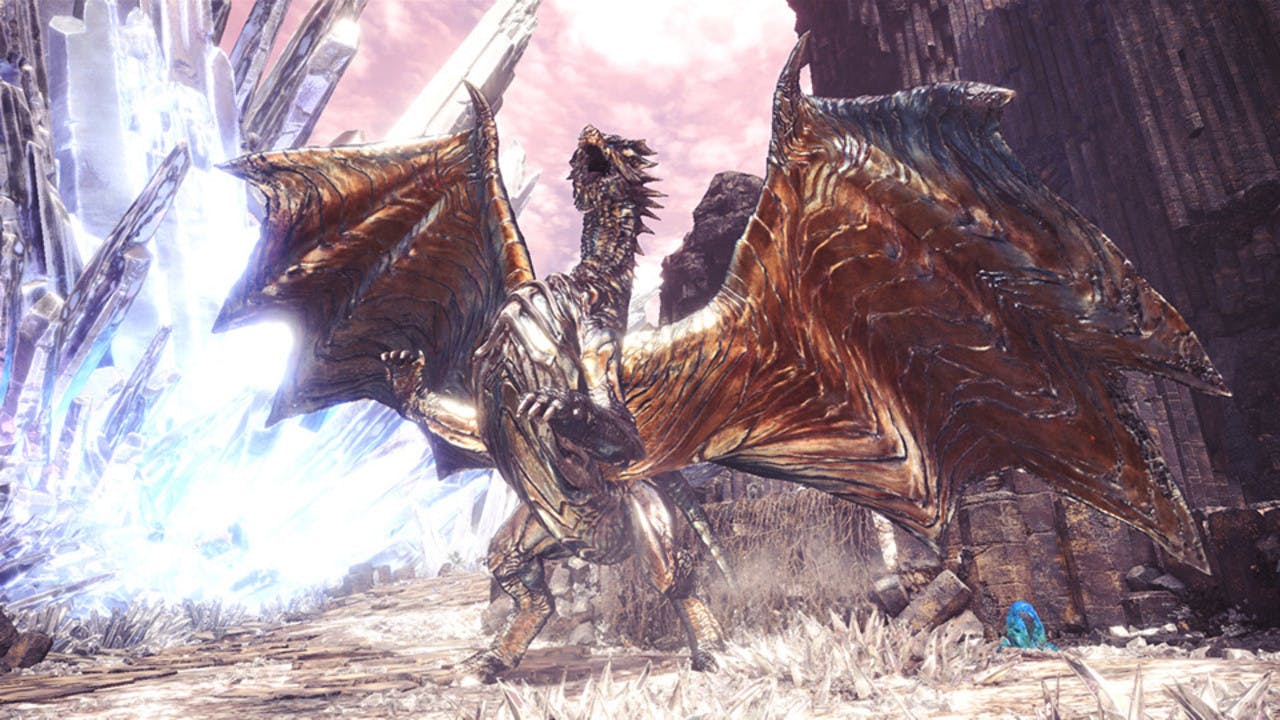 'The Eye of the Storm' quest kicked off on Friday, allowing Hunters the chance to take on an Arch Tempered Kushala Daora - an elder dragon with metallic scales and the ability to create strong whirlwinds to defend itself, as well as using these extreme conditions to confuse and launch surprise attacks on unsuspecting Hunters.
If players can successfully complete The Eye of the Storm, you'll be able to get tickets to craft the Kushala Daora Gamma Armor and Guild Cross Layered Armor. This quest ends on Thursday, so don't miss out!
Arch Tempered Lunastra (March 8th-21st)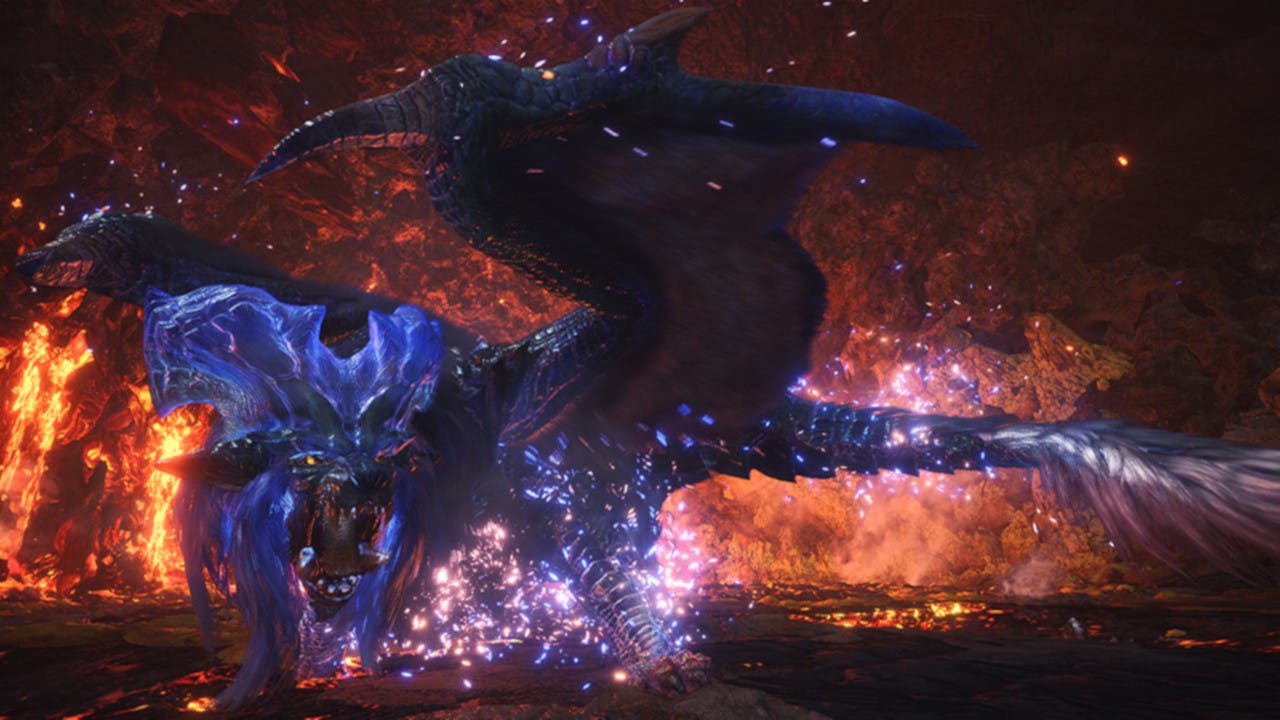 The 'When Blue Dust Surpasses Red Lust' quest sees Hunters take on an Arch Tempered Lunastra, the dangerous fire breathing elder dragon that first appeared in the PC version during the winter update.
Known as the 'Flame Princess', Lunastra using a combination of flame attacks to defeat her enemies - and in Arch Tempered form - she will prove to be a difficult opponent. But if Hunters do manage to defeat her, they'll get to craft the Lunastra Gamma Armor.
Console gamers also got access to Sakura [Street Fighter] layered Armor, so here's hoping PC gamers get the same gear!
The Witcher 3 crossover event (May 2019)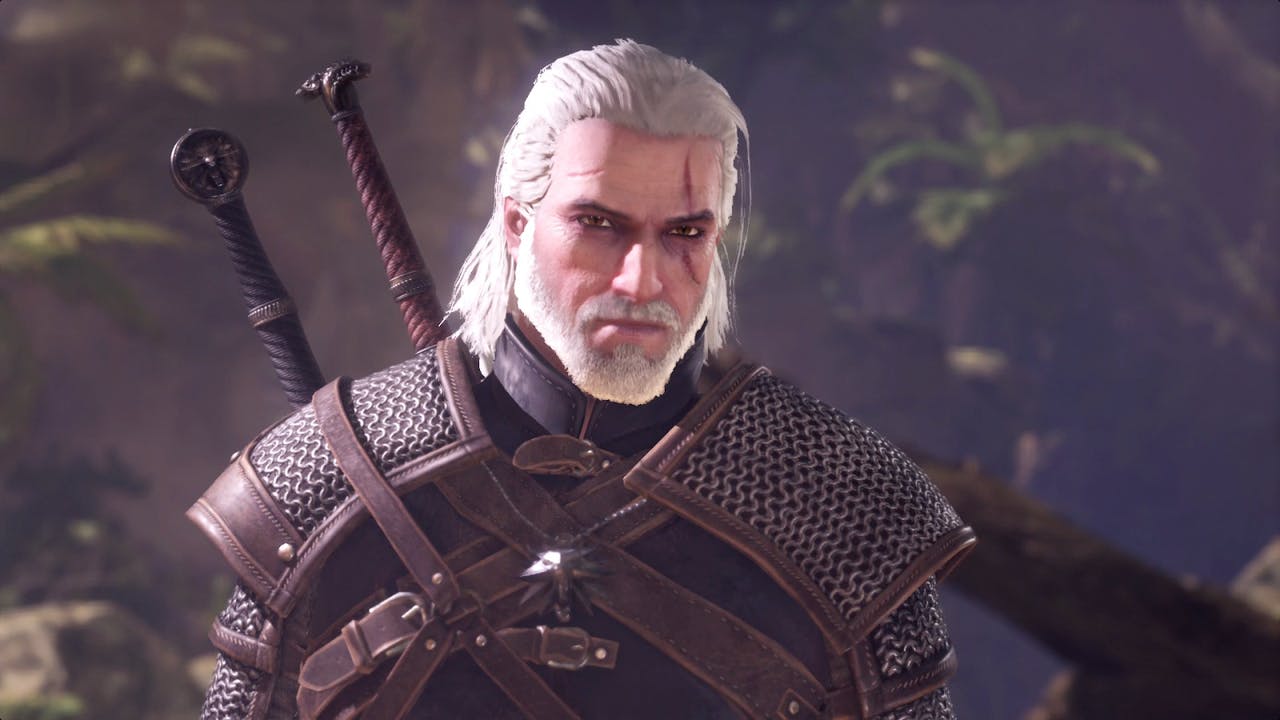 Fresh off the back of his appearance in SOULCALIBUR VI as a playable character, the White Wolf sees himself embarking on another adventure in the 'Contract: Trouble in the Ancient Forest' quest. Geralt of Rivia, the protagonist of The Witcher series, arrives in the New World to hunt a Leshen - a formidable foe from the Witcher universe.
Ciri will also make an appearance in the crossover, which is available for Hunter Rank 16 and above.
It's worth noting that some Hunters have compared this quest to fighting the Behemoth - the Final Fantasy crossover monster - so get ready for one heck of a battle!
And if that wasn't enough Geralt for you, players who achieve Hunter Rank 50 can jump into the 'Contract: Woodland Spirit' event, which sees players team up to take down an Ancient Leshen.
Craft items from these two events include:
Witcher's Silver Sword (Sword and shield)
Zireal (Dual blades)
Geralt layered Armor
Ciri Alpha Armor
Ciri layered Armor
Iceborne DLC expansion (TBC 2019)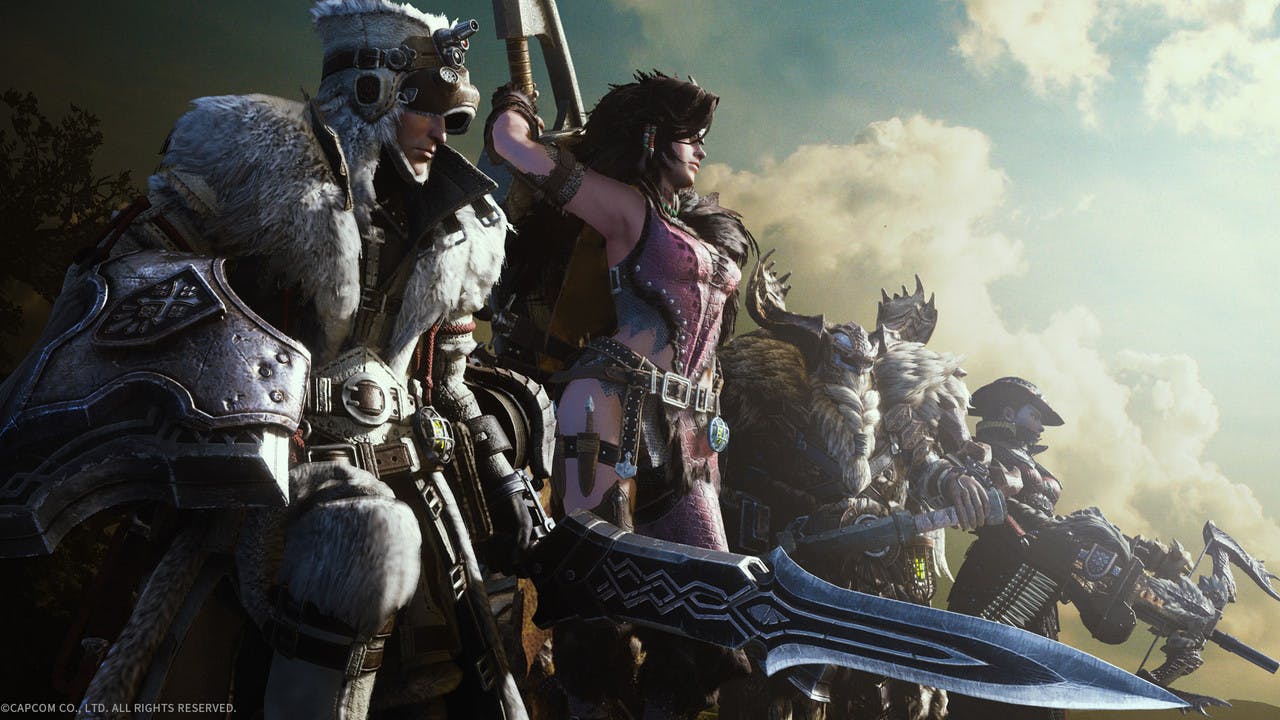 Back in December, Capcom unveiled Iceborne, the major expansion coming to Monster Hunter: World this autumn... for console players. With various events normally delayed by a couple of months from console to PC versions of the game, chances are we might have to wait until Christmas for Iceborne to arrive for Steam PC gamers.
From the teaser trailer and minor details confirmed so far, Hunters will be venturing onto a brand-new island with new monsters, quests and equipment - as well as a new quest rank level to spice things up for veterans and beginners alike.
You can add Monster Hunter: World - Iceborne to your Fanatical Wishlist right now!
The expansion is set after the events of Monster Hunter: World's base game storyline. From the trailer and logo artwork already shared by Capcom, me will most likely see an ice themed elder dragon among the new monsters.
Iceborne will require the Monster Hunter: World base game in order to play, and Capcom will be revealing more information about the expansion in spring 2019.
Arch Tempered Zorah Magdaros (TBC 2019)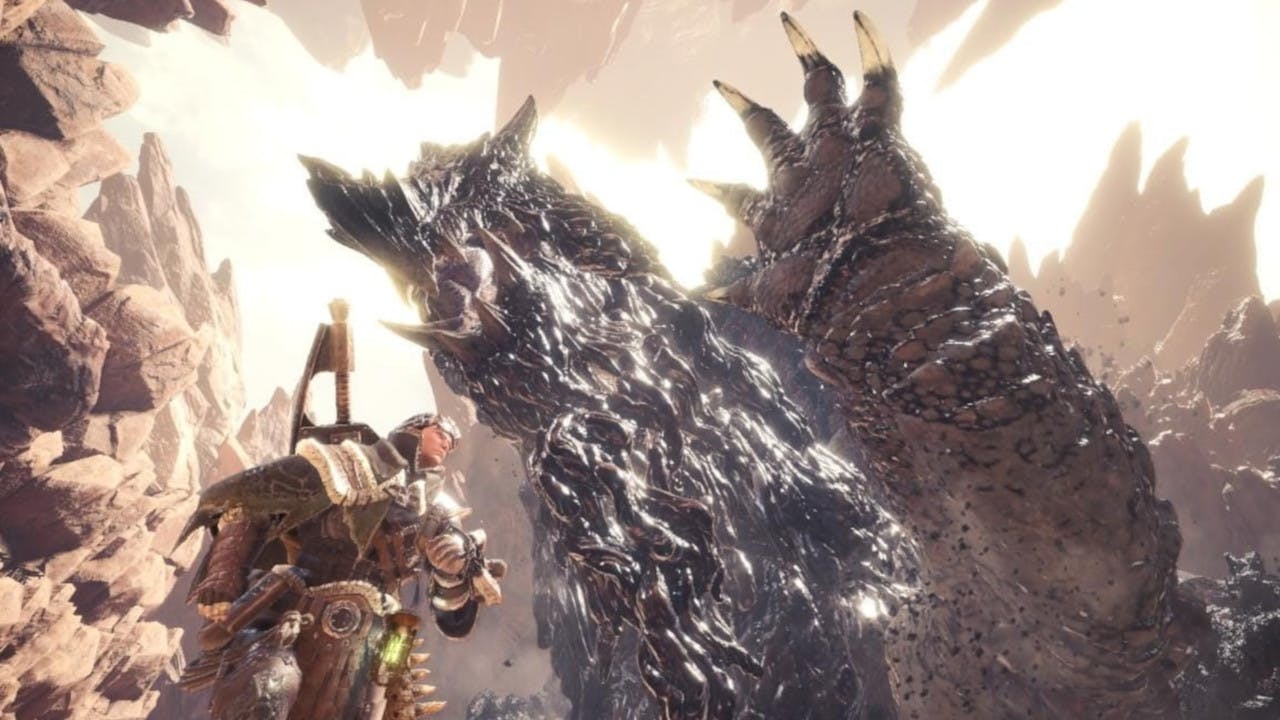 The 'Undying Alpenglow' quest sees Hunters once again face the giant Elder dragon Zorah Magdaros - now with more health!
The fight takes place across different locations, including on Zorah Magdaros itself, as players attempt to stop the huge beast from leaving the Great Ravine. If completed, Hunters can get tickets to craft the Zorah Gamma Magdaros Armor.
Arch Tempered Kulve Taroth (TBC 2019)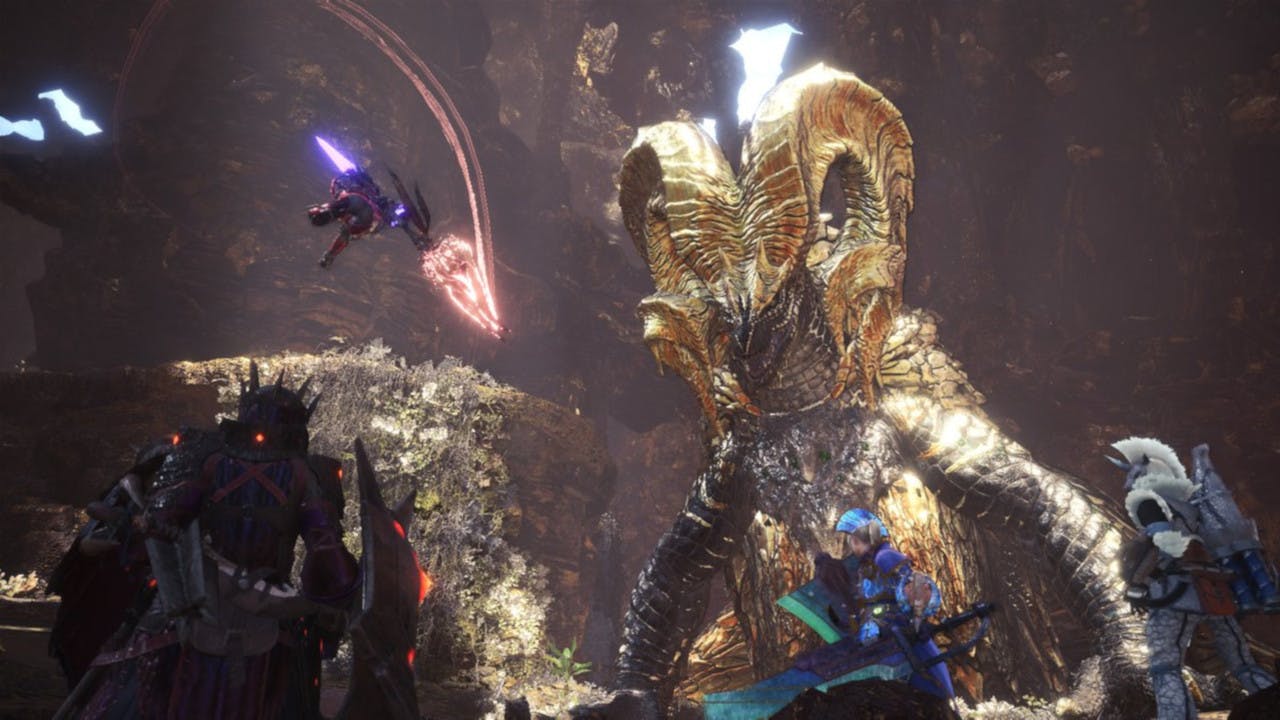 Fighting Kulve Taroth is a rather unique event for MHW, in which players don't fail their mission (so to speak) if the timer runs out with the monster still alive. Of course, if players want to get the main rewards to craft gear - they will have to successfully defeat it.
In 'The Fury of El Dorado', Hunters must battle an Arch Tempered Kulve Taroth, coated in strong golden armor and packing a punch... or more like magma breath. There are a number of rewards for completing different stages of the siege event - with rainbow item drops up for grabs if you can break parts from its body while in 'furied' mode.
Arch Tempered Xeno'jiiva (TBC 2019)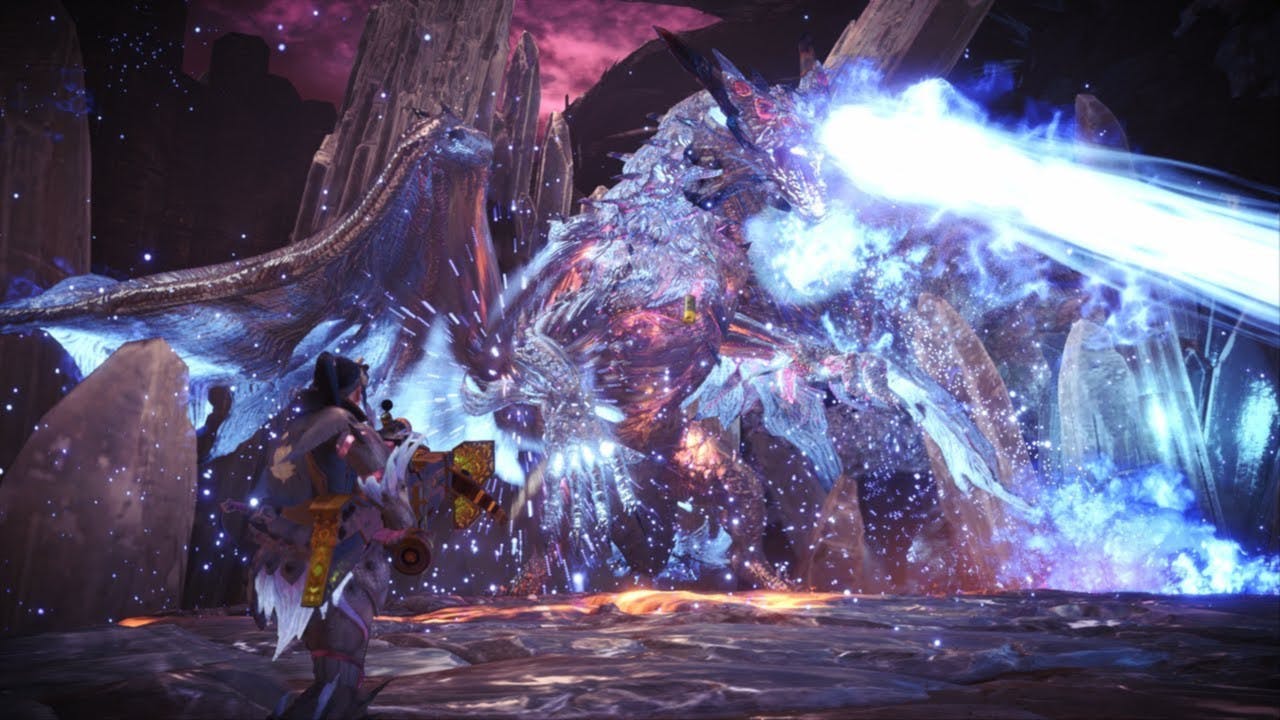 In the 'Like a Moth to the Flame' quest, Hunters go up against the final Elder dragon from the MHW story quests - Xeno'jiiva - now in its Arch Tempered form. This beast can fire extremely powerful beams from its mouth, as well as cause explosions when stomping on the ground.
Pull off this mission and you'll get the chance to craft the Xeno'jiiva Gamma Armor set and Commission layered Armor.
Assassin's Creed crossover (TBC 2019)
The 'SDF: Silent, Deadly and Fierce' may sound like a fart, but it's actually a very challenging event - featuring a crossover with Ubisoft's Assassin's Creed series. The console version gifted Hunters with Senu's feather, allowing them to craft the Assassin's Hood Mantle and Bayek layered Armor.
This arena-based event sees players go up against Odogaron, Deviljho and Lunastra at the same time - no pressure. Our advice, let them fight among each other before diving in to attack!
Still haven't played Monster Hunter: World? Don't miss out, grab your MHW Steam key now!
---
---
Share this post