Why are Street Fighter characters appearing on police posters in Japan
What's Ryu and the gang been been up to?!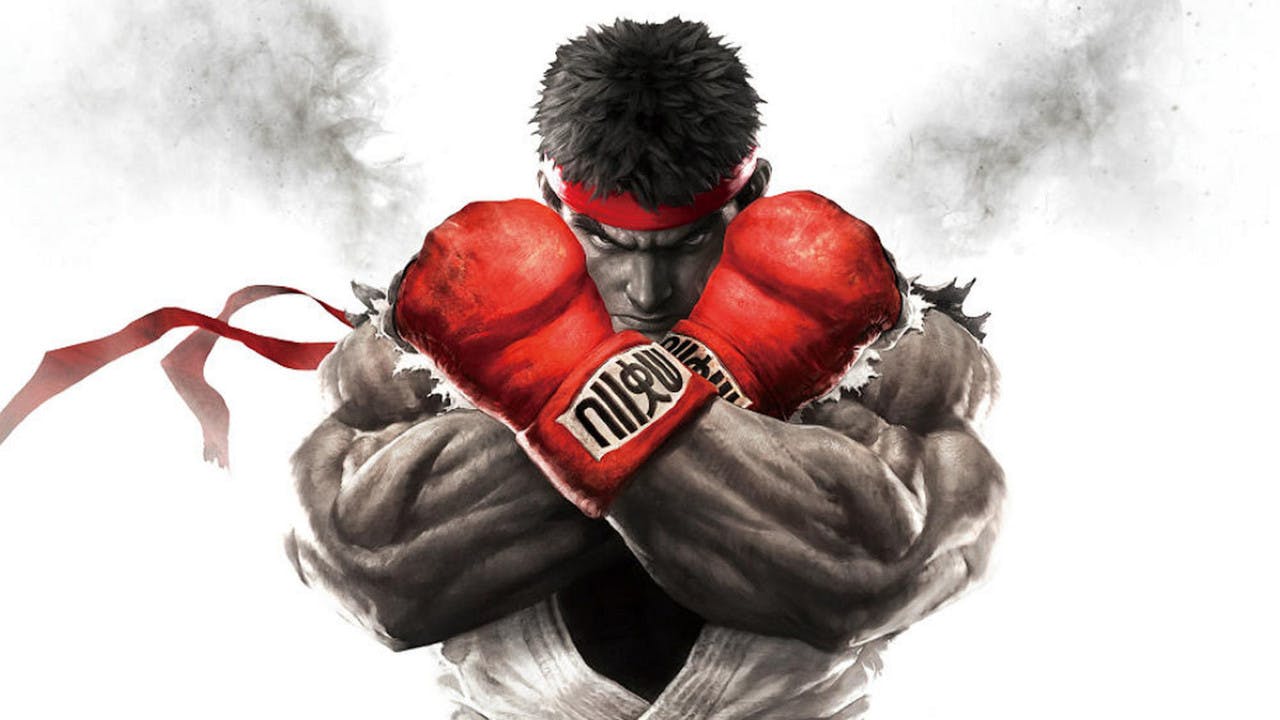 Police forces around the world have a variety of marketing campaigns to recruit new blood to the force, but one in Japan has used the influence of a popular game franchise to hopefully help boost its numbers.
Today (July 2nd, 2019) characters from Street Fighter will be utilized for the first time as mascots in the Osaka Prefectural Police's advertising for cyber-crime investigators, with famous faces from the hit arcade-style fighting series such as Ryu and Chun Li appearing on 3,000 flyers - 1,000 of which will be poster advertisements positioned at Osaka Prefectural Police stations and police boxes, as well as at train stations.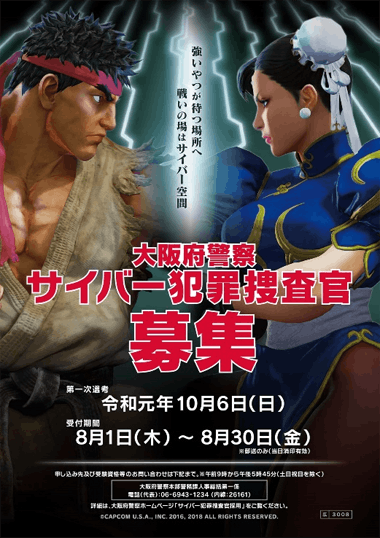 As reported by gamesindustry.biz, the police force specifically asked for Street Fighter because of the 'affinity that esports has with cyberspace'.
In a statement, Capcom said "Since 2013, each year Capcom has worked with Osaka Prefectural Police, as well as with the police forces of neighboring prefectures, to implement crime prevention awareness campaigns. This year, Capcom received a request from the Osaka Prefectural Police to utilize characters from the company's popular Street Fighter series for the first time.
"Selected for the brand's powerful image, its popularity among a broad range of age groups, and the affinity that esports has with cyberspace, the characters will be featured in investigator recruiting advertisements with the aim of boosting awareness of and the number of investigators specializing in cyber-crime—a field that has seen a conspicuous rise in the number of incidents in recent years. Capcom hopes its characters will contribute to crime prevention activities in Osaka and throughout Japan by broadening the reach of police investigator recruitment.
"Along with the distribution of 3,000 flyers, 1,000 of these poster advertisements will be placed at Osaka Prefectural Police stations and police boxes, as well as at train stations, beginning July 2.
"Capcom is committed to serving as a responsible corporate citizen and will continue to conduct proactive CSR activities that include the use of its games to invigorate communities and contribute to society."
---
---
Share this post