Fanatical chats with IO Interactive about the stealth action game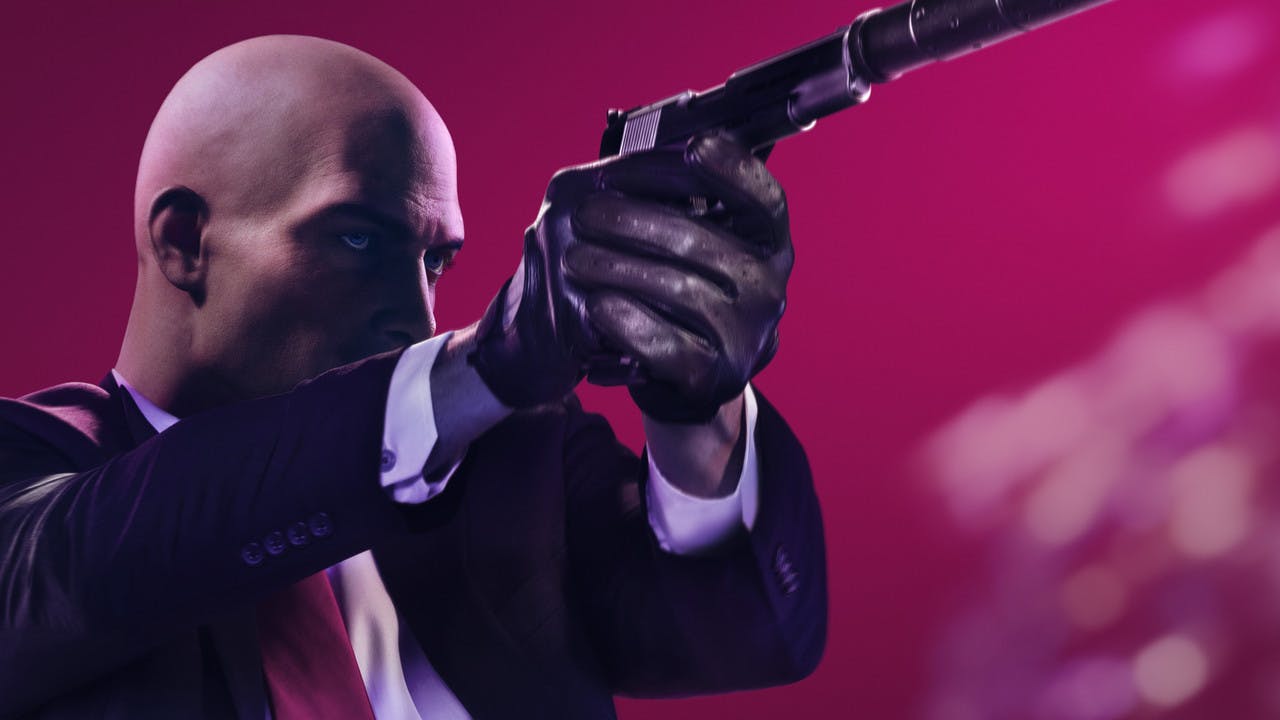 Among the impressive line-up of games featured at EGX 2018, HITMAN 2 appeared to be a popular choice with visitors - judging by the lengthy queues.
For those who are new to the franchise - intrigued by the tales of espionage, stealth, multiple disguises and hiding people in bins - Hitman is a third-person stealth action game where players take up the role of Agent 47, one of the world's deadliest assassins. Like James Bond, but without the charm and charisma, '47 must travel the globe to exotic locations in pursuit of his next target.
The bald, stone-faced assassin returns in a new adventure this November, and in an exclusive interview with Fanatical, IO Interactive's Sven Liebold talked about what players can expect from the new game, and why you should be excited.
"You kill people, you take out your high profile targets - that's Hitman in a nutshell. I think with HITMAN 2, our studio boss Hakan found the right words to describe it... he said 'we're making the best damn Hitman game that we've ever made'.
"That's a pretty bold statement, but I would actually sign that. We're immensely proud of HITMAN 2 and where it is right now, the reception has been great so far and we've seen people queuing up at the EGX booth for two hours just to play the game for 20 minutes - that's pretty awesome."
Back in 2012, players who pre-ordered Hitman: Absolution gained access to a brand-new mode called Sniper Challenge, which saw Agent 47 based on a rooftop setting - tasked with taking out multiple targets in an adjacent building.
HITMAN 2 features a similar, but more advanced mode - Sniper Assassin - that will feature as a pre-order bonus as well as a regularly updated mode post-launch. We asked Sven what the feedback has been like for the new mode so far, and the developers' decision to include it.
"It's been tremendous," says Sven. "Sniper Challenge was an incentive for Hitman: Absolution, but this time around, Sniper Assassin is actually a game mode that's included in HITMAN 2, which we will support after launch - so there will be new maps and all that jazz. The second cool part is that we've introduced co-op play, which is sort of our first baby steps into multiplayer territory.
"When people like something, they want to have more, that's what we're hearing a lot of now."
Those who played HITMAN (2016) saw a unique approach to the franchise in the shape of episodic released levels, prompting players to explore each location in ways that they might never have done so in previous Hitman games. But HITMAN 2 will return to one 'core' game, and Sven explained why IO Interactive decided to do this.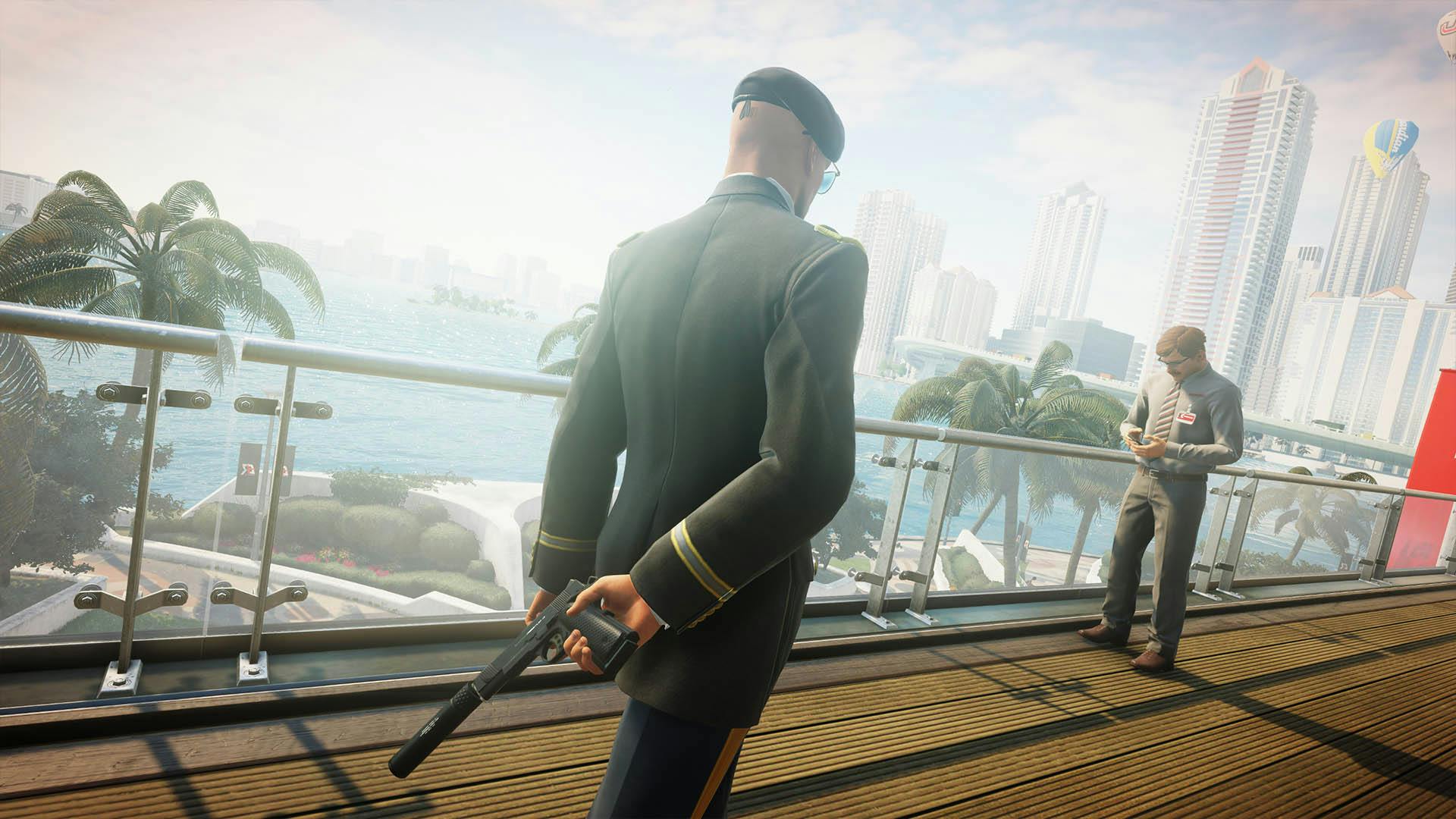 "We actually took a step back and looked at everything," says Sven. "The episodic model was tremendously successful for us, but you also have to keep in mind that Hitman has been around for a long time. We're practically serving several generations of gamers now, and in that regard, the episodic format did an amazing job of re-educating players on what a Hitman game was all about.
"In the center of it all, I think we're a more about the playability and not forcing that playability on people - they can think 'it's just a disc, but I can do this too and I will try it again'. The episodic model left you with one location for a month and that made people realize 'hold on, I can spend 25 hours on this one level and still haven't seen everything?'.
"A lot of good feedback from players said that they loved the tension and they felt that when waiting to go to the next location in the next episode. But, of course, we had other people who were saying 'oh, but I want to know what the story is about and I don't want to wait that long'.
"We looked at everything, including the live content that we released afterward, and we wanted to create a scenario where we have the best of every world. Yes, we have all of the locations that feature within the story, but we also have a massive line-up of content and plans for extending the game.
"We're remastering all of the assassination missions from HITMAN (2016) and will put them into HITMAN 2 to live under the same 'assassination roof' - as well as entirely new game modes. Our new tech allows us to extend the game as much as possible.
Fans of the Hitman games will be pleased to hear that David Bateson will reprise his role as the voice of Agent 47, one that Sven believes is vital to keeping the same consistency and engagement that players have enjoyed for the past 18 years.
"David embodies the voice of Agent 47," says Sven. "It's hard to imagine Agent 47 not talking like David Bateson. It's a personal opinion of mine, but you can't replace the guy - it's like if you have a favorite band and the lead singer gets replaced, you still like the music but something feels off.
"He kinda looks like him as well, but he's the nicest guy ever. I've been out with him so many times and he's the complete opposite of Agent 47!
"He's an amazing theatrical actor and I've watched a couple of his plays, which are very comedy-like plays and you see him in funny outfits - it's so cool."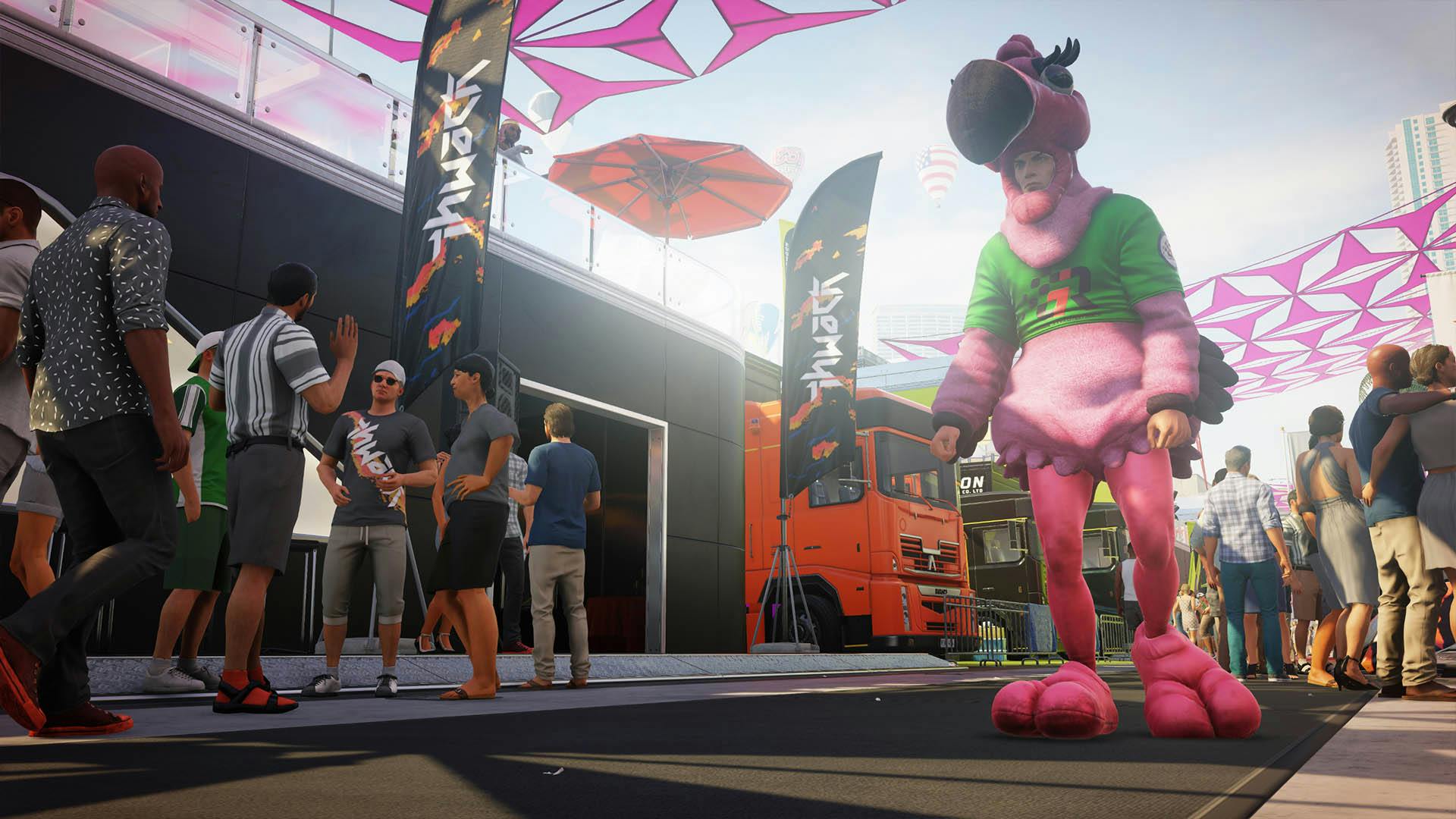 With a new game comes new features, and HITMAN 2 has plenty of useful mechanics that will help players channel their inner assassin. Instinct Mode makes a welcome return from HITMAN (2016), while new features such as Picture-in-Picture gives you a greater understanding of where you went wrong.
We asked Sven whether new features are needed to freshen up franchises like Hitman.
"Definitely," says Sven. "Especially the Picture-in-Picture that we have now, which gives you constant and relevant information that's happening in the world. The thing with HITMAN 2 is that the levels are constantly active, and every action has a reaction.
"Maybe you choked someone out 20 minutes ago and he's under a tree and you forgot about it - but 20 minutes later you have eight security guards surrounding you and pointing their guns at you, and you don't know why - the main reason behind that is that we want to feed all the relevant player information back that they need to know.
"This can be where the body was found or what description the witness gave of you, and this gives you an indication on whether to switch tactics or disguises. It's all about transferring all relevant information in a massive game world like HITMAN 2, which gives the player a much better experience.
"It's about perfecting the experience when you play HITMAN 2. Small details like cameras are very interesting in the game, if you hit the Instinct button, you can see the grid on the floor where the camera is moving, and where you can and can't go.
From bustling streets and crowded public areas to high-end security buildings and suave manors, Hitman has featured some amazing locations for assassination missions.
We asked Sven whether the team get to go out to these exotic locations to truly capture the essence of Agent 47's surroundings.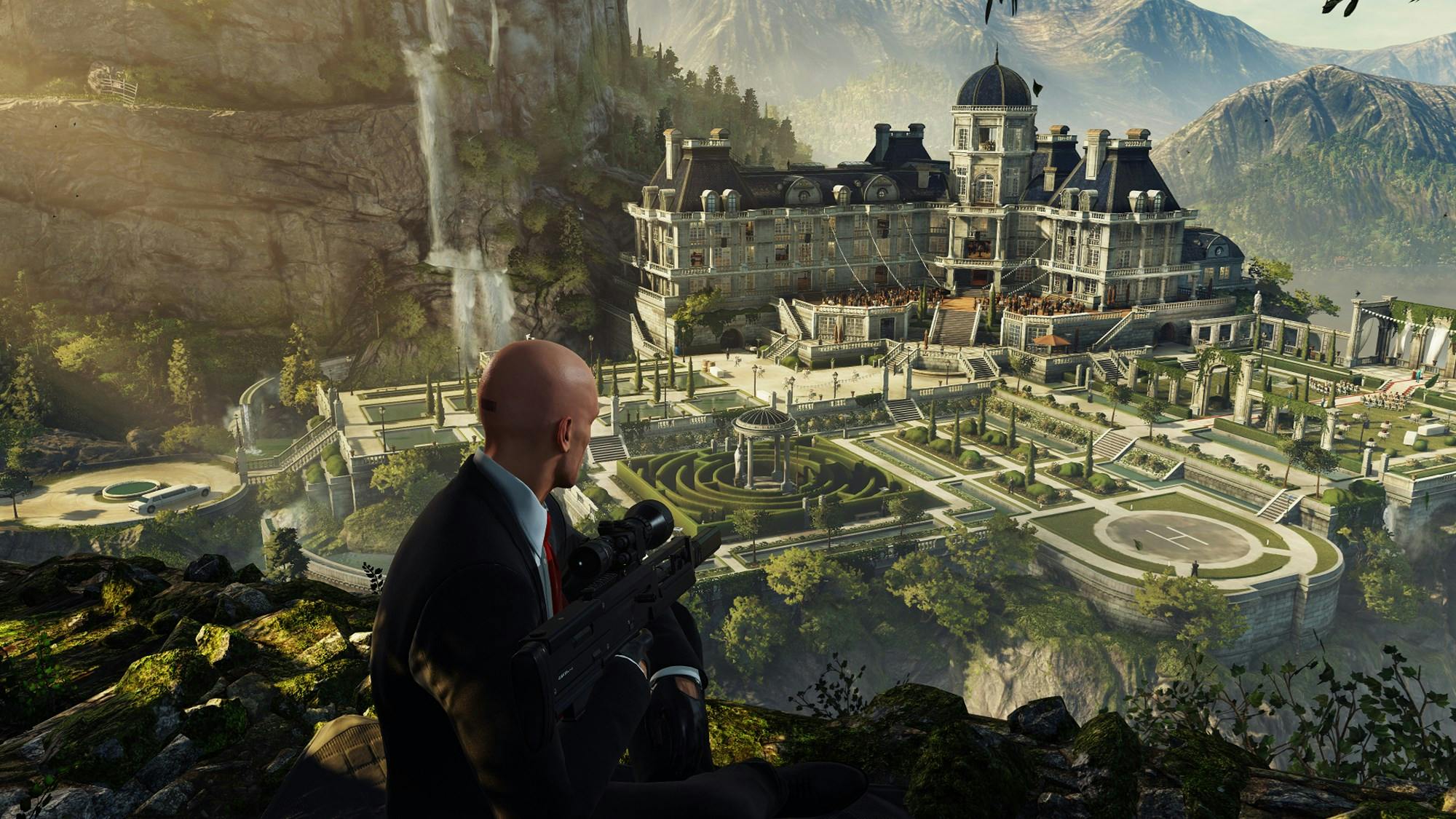 "Not to look for dramatic death situations," laughs Sven. "We're in a very lucky position where we have a very multi-cultural team that some of the members can give a lot of feedback into certain locations, but we definitely go on-site to capture this vibe and feeling.
"People from our team went to Miami [HITMAN 2's first mission location] to check it out, which you can really tell from the colors, the vibrancy, and the very special look."
Sven has worked with IO Interactive on the Hitman franchise since Hitman: Blood Money, which launched in 2006. Having been part of the Hitman family for 12 years, we asked Sven if he had any favorite locations or levels.
"It's always so hard to say," admits Sven. "I was asked this in the EGX Rezzed session, and it's like naming your favorite child. It's a matter of personal preference and mine tends to switch a lot as well.
"In the beginning, I wasn't so keen on Marrakesh [HITMAN 2016] but now I love it, I got behind it way more and got invested in it. I basically love every single one for various reasons."
HITMAN 2 releases on Steam PC and console on November 13th, 2018. Pre-purchase your Steam key on the Fanatical Store now and get early access to the Sniper Assassin mode.
---
---
Share this post