Why Should You Buy PGA TOUR 2K23
Is this sports game a bogey waiting to happen or will this be a hole-in-one?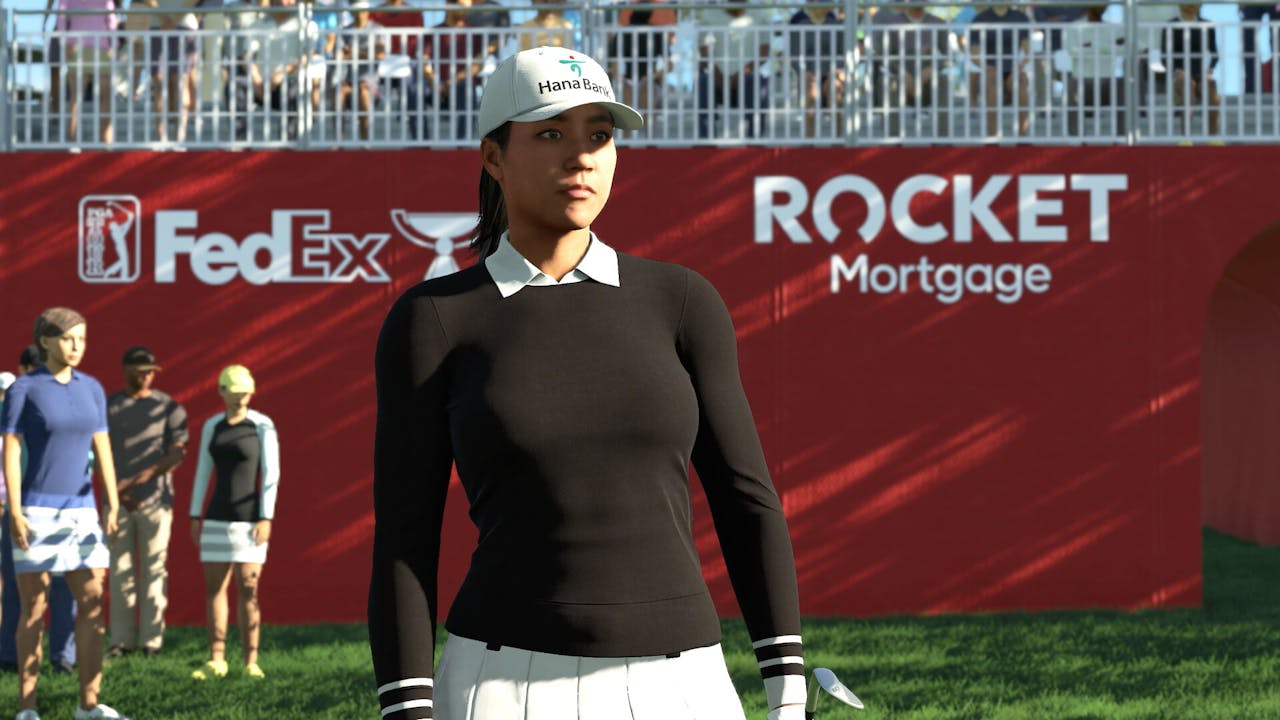 In PGA TOUR 2K23 take your skills, and your swag, on the PGA TOUR and become the next FedExCup Champion. Compete against other TOUR pros with your MyPLAYER and establish new...
HB Studios' latest golf simulator, PGA TOUR 2K23, is coming out soon and many golf aficionados may be wondering if this new title is worth their time, especially if they're still getting use out of PGA TOUR 2K21, the prior game in the series. However, 2K23 has a variety of new features and upgrades that are sure to get any golfing fanatic excited to try their hand (or club) at the title described as "the most authentic golfing simulator to date."
In many ways, 2K23 is purely an upgrade over prior instalments, featuring many of the same modes, customisation options, and gameplay features as before, but just with nearly every aspect of the game being expanded, even down to the way that players can swing their clubs. The analogue controls for hitting a golf ball are back and as fluid as ever, but now golfers also have the option of using a "3-Click" control scheme to adjust their power and distance with specially designed circular meters. I personally will probably be sticking to the analogue controls, but since I know some friends with impaired dexterity who always had trouble with flicking the analogue stick back and forth, I imagine that the 3-Click system will be a lot more manageable for them. Hopefully, we'll soon be able to say that 2K23 is the most accessible game in the series!
Another new feature is Topgolf, an officially licensed in-game version of the multinational golf driving range. In 2K23, players can walk onto a beautiful driving range either by their lonesome or with up to three friends/rivals — whether they be there in-person or over the internet — and hit their golf balls into a variety of targets to see who can net the most points. However, if a player would rather compete to see who can get the least amount of points — as the golf gods intended — a plethora of game modes from prior titles are making a return!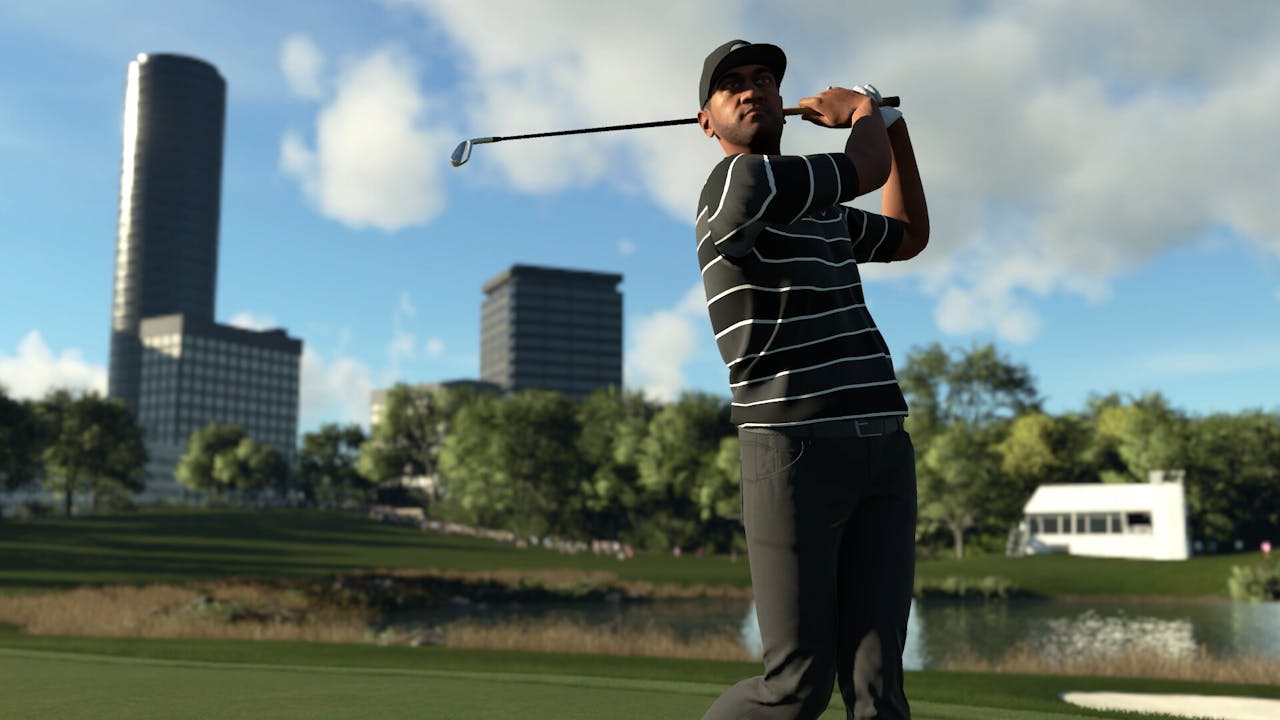 The returning modes, with full multiplayer — both online and local — and singleplayer options, include Stroke Play, Match Play, Divot Derby, Online Societies, and a deep MyCAREER mode that'll take a player's customised character all the way from the Korn Ferry TOUR as a relative beginner to the THE PLAYERS Championship, where they can cement themselves as a golfing legend among the greats.
Speaking of those greats, one of the largest changes from prior instalments is that players are no longer limited to only playing against the likes of Collin Morikawa, Lexi Thompson, and, yes, even Tiger Woods — an executive director and cover star of the game. Instead, now players are free to play as these legendary and current stars of the golfing world. There are even a few celebrity guest stars walking onto the green with 2K23, like basketball legends Michael Jordan (with the special pre-order pack) and Stephen Curry, both of whom have great skill and experience with golfing in their own rights. Even more golfers are said to be included with the full release, but even just this taste of star power is intriguing, especially since Tiger Woods is appearing in PGA TOUR titles exclusively for the time being.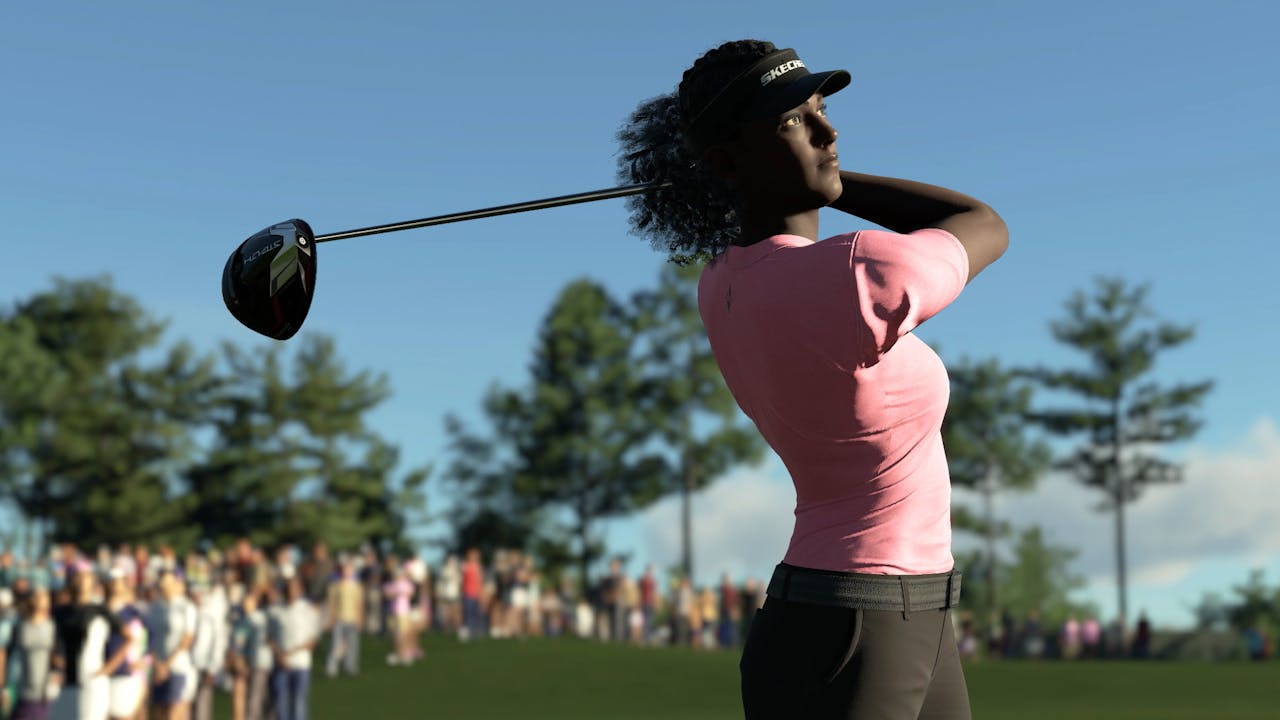 Still, it's not just famous faces making a resurgence, but famous places too. At launch, 20 beautiful, rolling courses that have been fully licensed will be making their appearance. Play at California's Riviera Country Club or the new St. George's Golf and Country Club in New York and enjoy breathtaking scenery just as beautiful as the real thing. However, if real places aren't your thing in games, you'll be excited to learn that 2K23's Course Creator is just as fantastic and in-depth as ever, with a variety of new tools to work with and quality of life upgrades to make the experience easier, more robust, and — most of all — more fun.
If you can't get enough of customisation just from the Course Creator, there's also always the character customisation! 2K23 introduces new Archetypes to adjust any given character's golfing specialties, a plethora of new clothing and accessory options from real-life brands like TaylorMade or Air Jordan, and Fittings — groups of outfit and club options that both provide fun looks as well as positive and negative impacts on performance.
In PGA TOUR 2K23 take your skills, and your swag, on the PGA TOUR and become the next FedExCup Champion. Compete against other TOUR pros with your MyPLAYER and establish new...
So, if any or all of that gets you itching to get out there onto the virtual green and play some golf, then PGA TOUR 2K23 is absolutely worth a purchase! This exciting new step for authentic golfing simulators is set to be released on 14th of October for PC, Xbox One, Xbox Series X|S, PlayStation 4, and PlayStation 5, though depending on the version you purchase, you may be able to play even sooner.
---
---
Share this post