Fanatical chats with MHW's Producer and Director about the hugely successful action RPG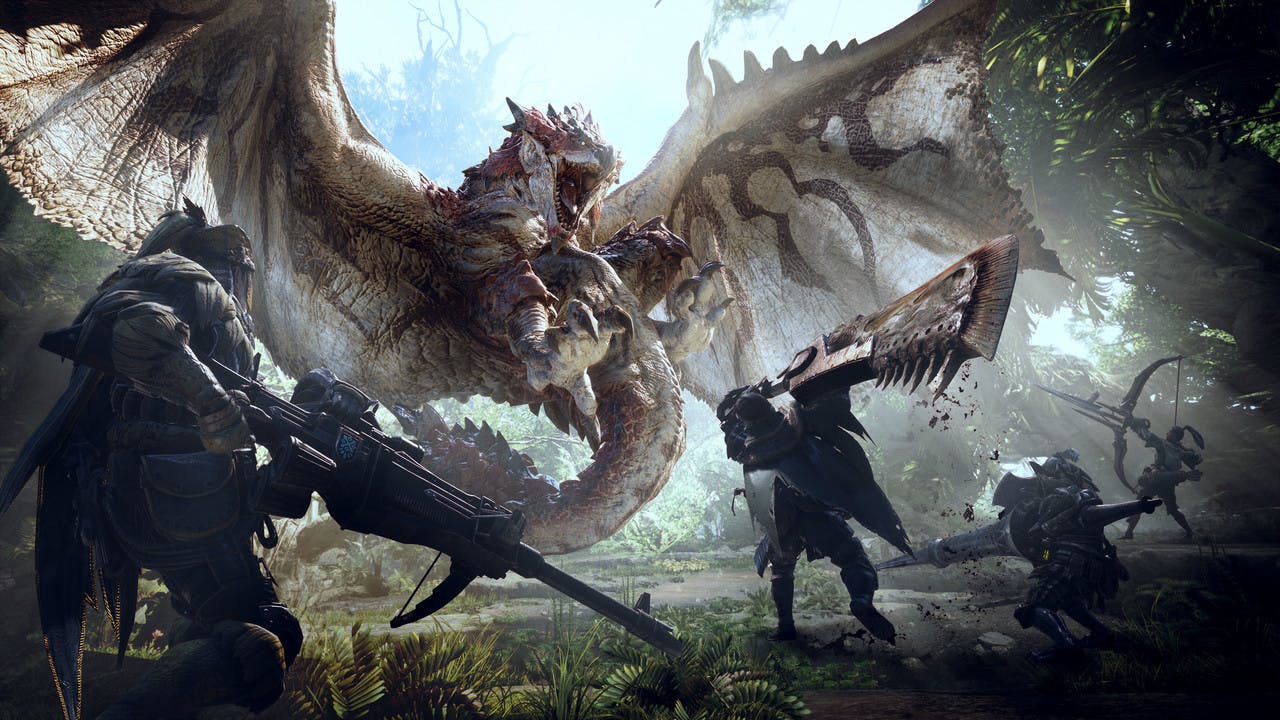 It's time to take control of a hunter and embark on a journey to the new world, as you will face behemoths sprawling open-area world for you to explore.
We hear of game developers and publishers having a 'rollercoaster' period around the launch of a new game, possibly due to bugs or harsh criticism – but when it comes to Monster Hunter: World, it's more like a never-ending elevator going up, and up, and up.
Capcom raised a glass or ten after the announcement that the game was officially their best-selling franchise ever, a record broken just two months after the console release back in January. Over 6 million copies were shipped in the first two weeks, with undoubtedly millions more heading into the New World to experience the life of a hunter surrounded by magnificent, deadly monsters.
That number is set to increase by a considerable amount when the action RPG makes it way onto Steam PC, a first for the Monster Hunter main series, on August 9th 2018. PC players should be hyped for this, and rightly so, as they will immerse themselves in living ecosystems that are home to creatures big and small who possess powers and abilities that make them tricky to go up against for both solo players and co-op squads.
From wyvern-types that swoop down on their prey to strong, grounded beasts that will send you hurtling with just one hit - hunters will have to adapt and learn from each encounter - and that's what makes this game so engaging.
Speaking exclusively to Fanatical, Monster Hunter: World Producer, Ryozo Tsujimoto and Director, Yuya Tokuda, talked about Capcom's decision behind bringing the game to PC, as well as the success of the console version so far.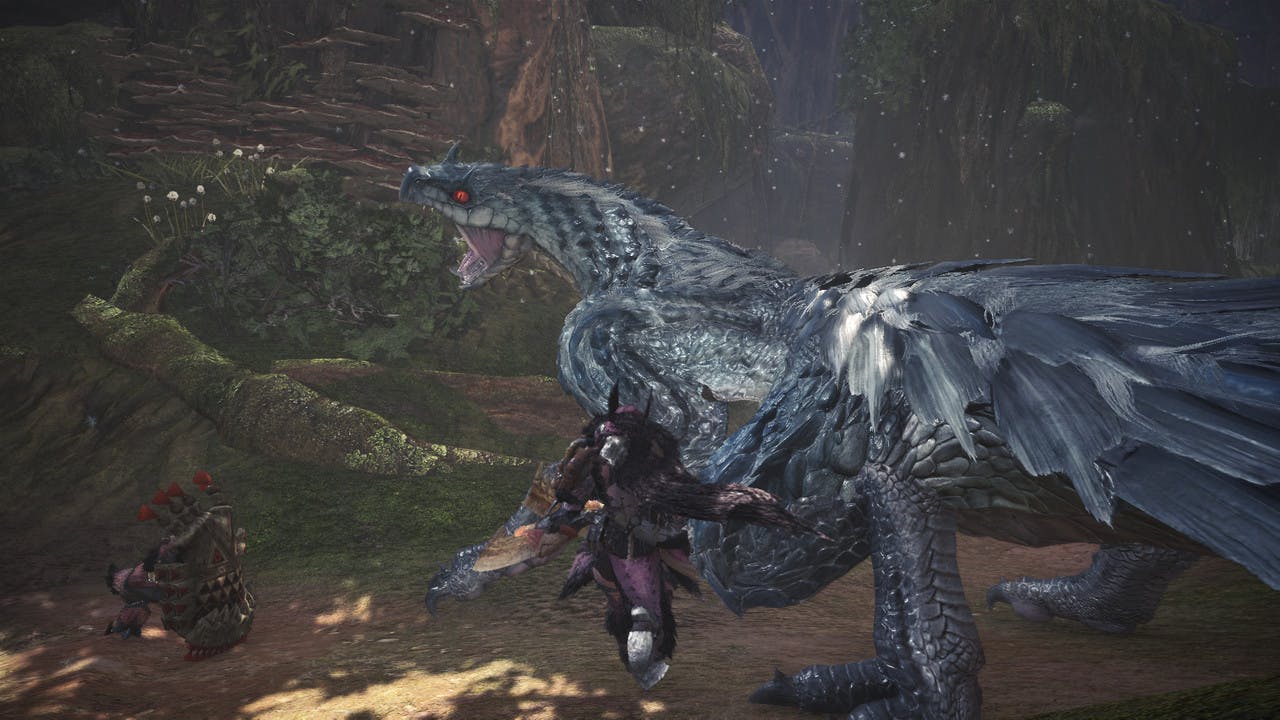 "As the concept for the game was to bring it many players worldwide, and we were coming to home consoles for the first time in quite some time, we felt it was a good conceptual fit and good timing to bring the game to PC as well," says Ryozo. "We worked hard on the game hoping that players around the world – Europe, America, Asia, Japan – would enjoy the game, so it's made us really happy to see that come true.
"The team is really positive and we're continuing to work on post-launch updates and the PC version."
With Monster Hunter: World being the fifth primary instalment in the franchise, we asked the team how the monsters and the New World in this game differ from previous Monster Hunter titles.
"The New World has its own unique ecosystem, and as part of that, there is a hierarchy of monsters," says Yuya. "There is a food chain where the stronger monsters prey on the weaker ones. This is one of the aspects of the game that players should try to learn in order to hunt monsters effectively.
"There are also brand-new monsters unseen before in the world of Monster Hunter, living alongside some monsters such as Rathalos which will be familiar from past titles in the series. But some of the 'familiar' monsters will look and behave somewhat differently in the New World, so there are some surprises in store even for veteran hunters!"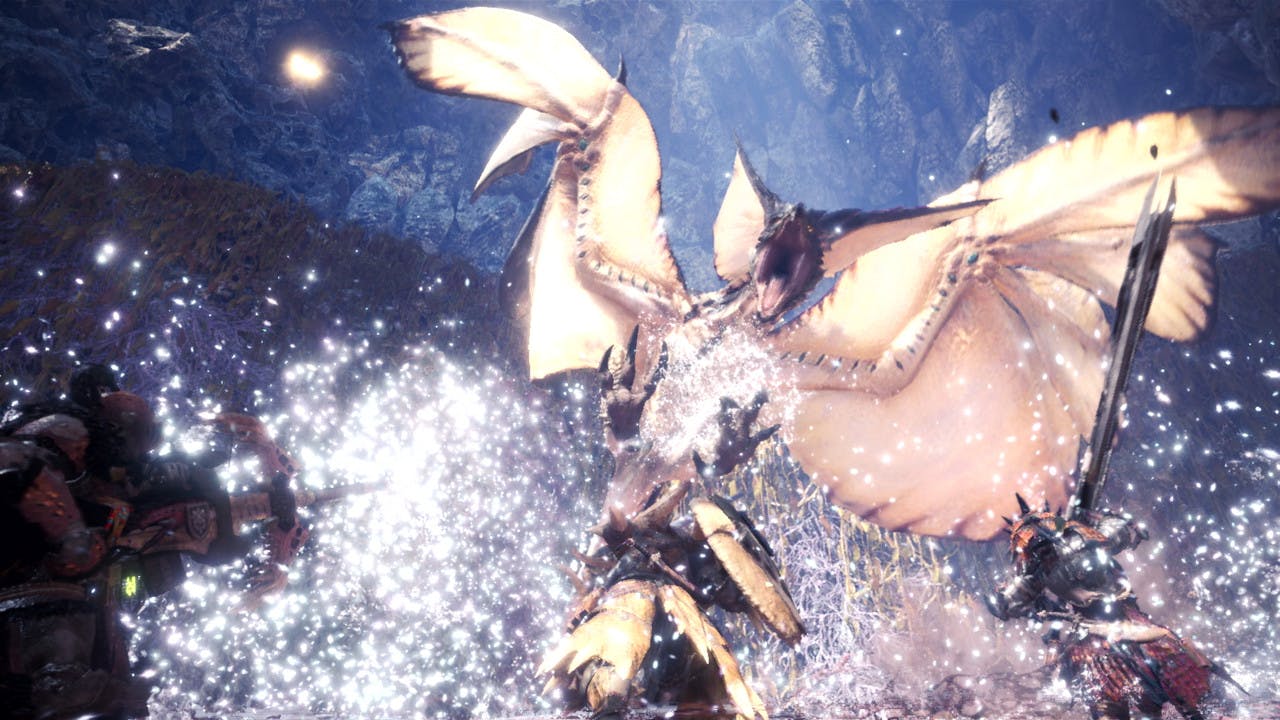 The ecosystems are at the heart of the game's world, separated into zones which players can travel between. From the jungles of the Ancient Forest to the poisonous clouds of the Rotten Vale, each ecosystem will provide players with different monsters to hunt and items to scavenge.
We asked Ryozo and Yuya about the importance of creating a world where players can fluidly move between ecosystems, and how each zone offers people new opportunities to hunt monsters.
"It was very important from an immersiveness perspective," says Yuya. "But it was essential in allowing each map to feel like a single, cohesive ecosystem where the effects of actions in one area have an effect on other areas. For example, if you throw rocks at herbivorous monsters to scare them into moving somewhere advantageous to you, you could potentially lure a carnivorous monster who preys on them. Your strategies can encompass the entirety of each map in this way."
Be sure to pre-purchase your Monster Hunter: World Steam PC key now to get 20% off and receive bonus content including the Fair Wind Charm, which grants an attack power boost when equipped, and the Origin Set armor that kits you out with additional defense.
Pre-purchase the Monster Hunter: World Digital Deluxe Edition and you'll also get the Origin Set and Fair Wind Charm, as well as the Samurai Set armor; Zen, Ninja Star, Sumo Slap Gestures; MH All-Stars Set, Sir Loin Sticker Sets; Wyvern Face Paint and Topknot Hairstyle.
---
---
Share this post