UNCHARTED: Legacy of Thieves Collection - Why UNCHARTED 4: A Thief's End is The Best in The Series
Drake's swansong is an incredible experience that you need to play!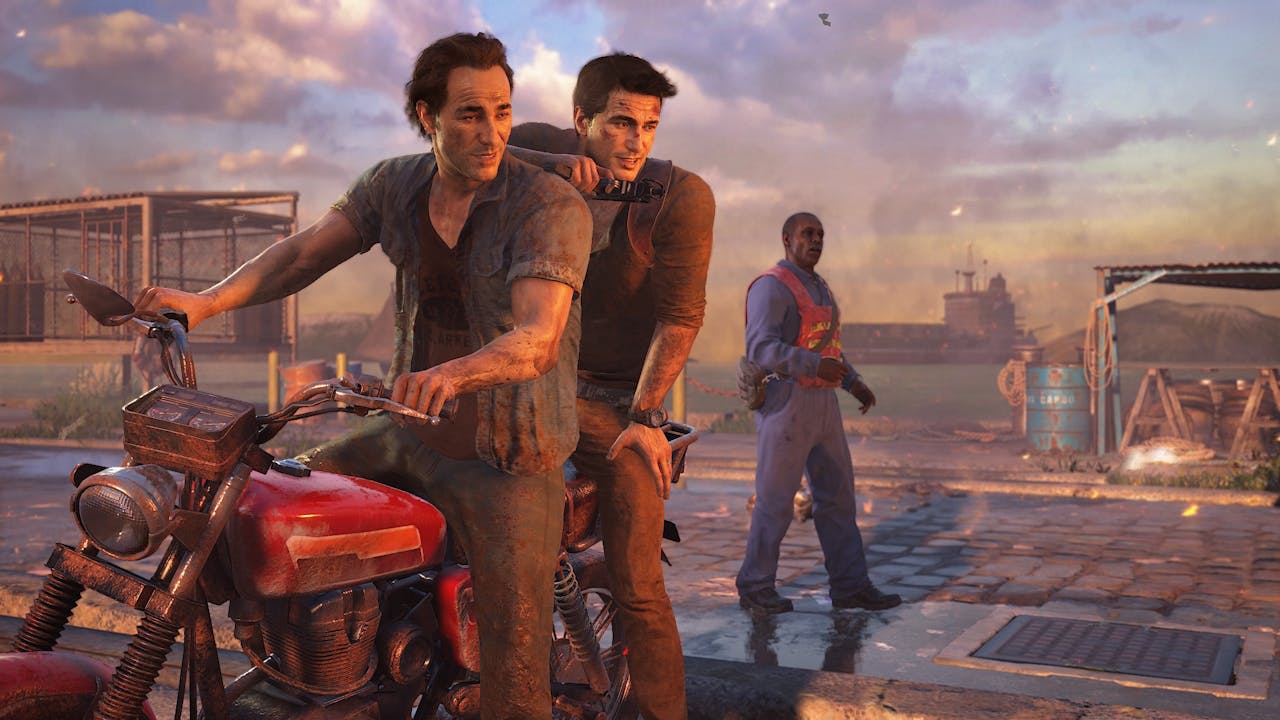 The Uncharted franchise is arguably one of the best series of games in the past 15 years (can you believe the original title was released that long ago?!?) and UNCHARTED: Legacy of Thieves Collection bundles two fantastic titles. And whilst I adored UNCHARTED: The Lost Legacy, it's UNCHARTED 4: A Thief's End that I want to talk about today, and why I believe that it's the best game in the series!
First and foremost, the story in A Thief's End is brilliant. It's a much more personal tale than the previous titles, focusing on our "retired" hero Nathan Drake's troubled past and his older brother Sam returning after presumably dying 15 years prior. Cue a world-spanning journey with characters such as series favourite Sully returning for one last adventure full of twists and turns, a genuinely unlikeable cast of villains, and an ending that will make you think someone is cutting onions near you.
Going hand-in-hand with the engrossing narrative is the fantastically satisfying gameplay. Whilst the plot is perfectly paced — no temptation to skip cutscenes as you develop an itchy trigger finger — the real star of the show is how fluid it is to play. I could drone on for hours about all the small details that blew me away on my first playthrough (things like characters squinting if you shine a torch at them, or dirt building up on weapons), but the core mechanics are the star of the show.
Traversing areas is so fluid and has never felt more natural; climbing up buildings and cliff faces, driving a 4X4 through wide-open plains, and navigating perilous tombs are all just so enjoyable thanks to the slick control scheme, and to my knowledge no game has topped this (as of yet!).
The combat is just as exhilarating as the exploration, with a large number of weapons — all satisfying to use thanks to improved enemy A.I. that acts less as bullet sponges and more as genuine threats — and a much improved stealth system; each action set-piece can feel almost like a puzzle as you flank, sneak, and break necks if you take your time and study enemy patterns. Of course, going in all guns blazing is just as viable — just keep an eye out for flanking shotgun wielders or your makeshift cover crumbling to dust!
Seek your fortune and leave your mark on the map in the UNCHARTED: Legacy of Thieves Collection.
A polished masterpiece of a videogame, Naughty Dog once again shows why they're one of the best developers in the business.
---
---
Share this post