Revolution talk about the franchise and why the genre is so popular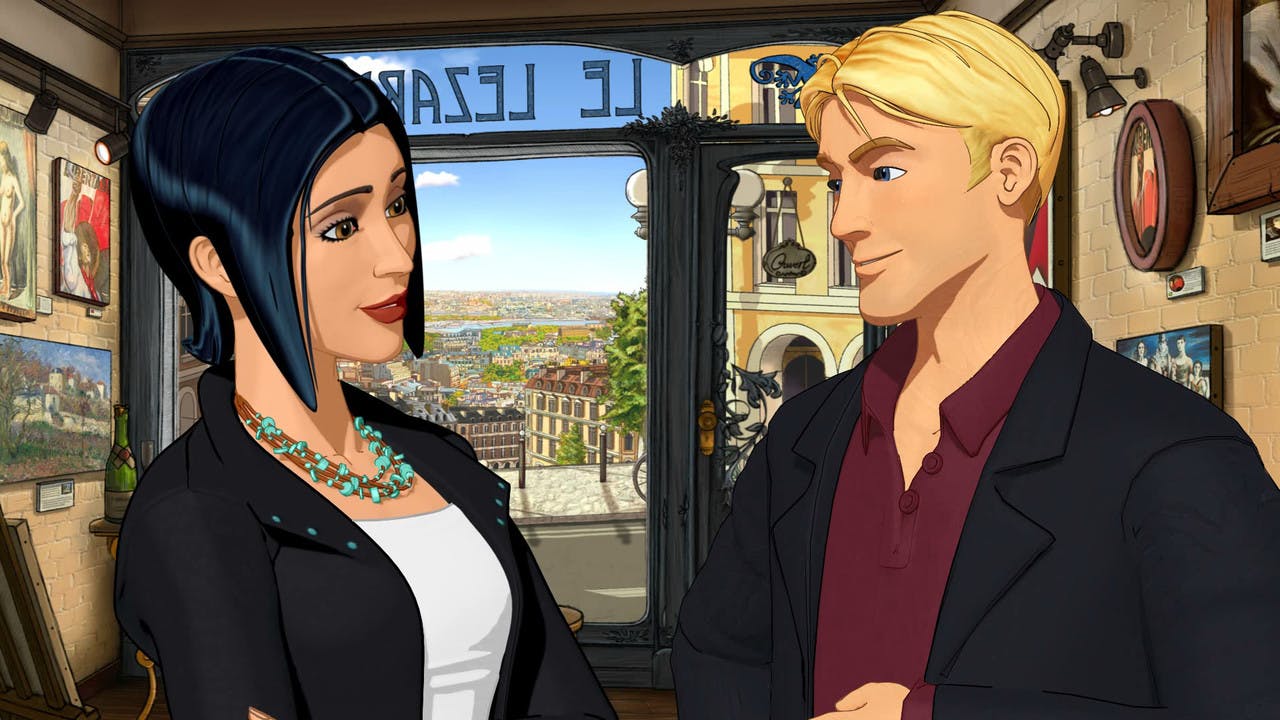 Point & click adventure games have been around for decades as an enjoyable genre of gaming, chances are that you've played one at some point – if you haven't, you should!
Compelling narratives and the chance to explore distant lands, searching for clues and solving mysteries in the most remarkable ways, makes this particular genre a firm favorite with a variety of age ranges. In 1996, Revolution Software introduced the world to Broken Sword: The Shadow of the Templars – which follows the intriguing story of American tourist George Stobbart, who witnesses a terrorist attack in Paris and embarks on an adventure with journalist Nicole Collard, desperate to discover who is responsible for this vicious attack in the 'City of Lights'.
Over 20 years later, the Broken Sword series has sold over four million copies worldwide, earning over $130 million – a clear indication of how point & click has been so well received by gamers. With Broken Sword 5: The Serpent's Curse being the most recently released game in the franchise, and plans on the horizon for a sixth game, Revolution are one of many developers still keeping the point & click adventure's embers well and truly lit.
Speaking to Fanatical, Revolution's Community Manager – Kieron Casey – talked about what inspired Revolution to go down the point & click route with the Broken Sword series.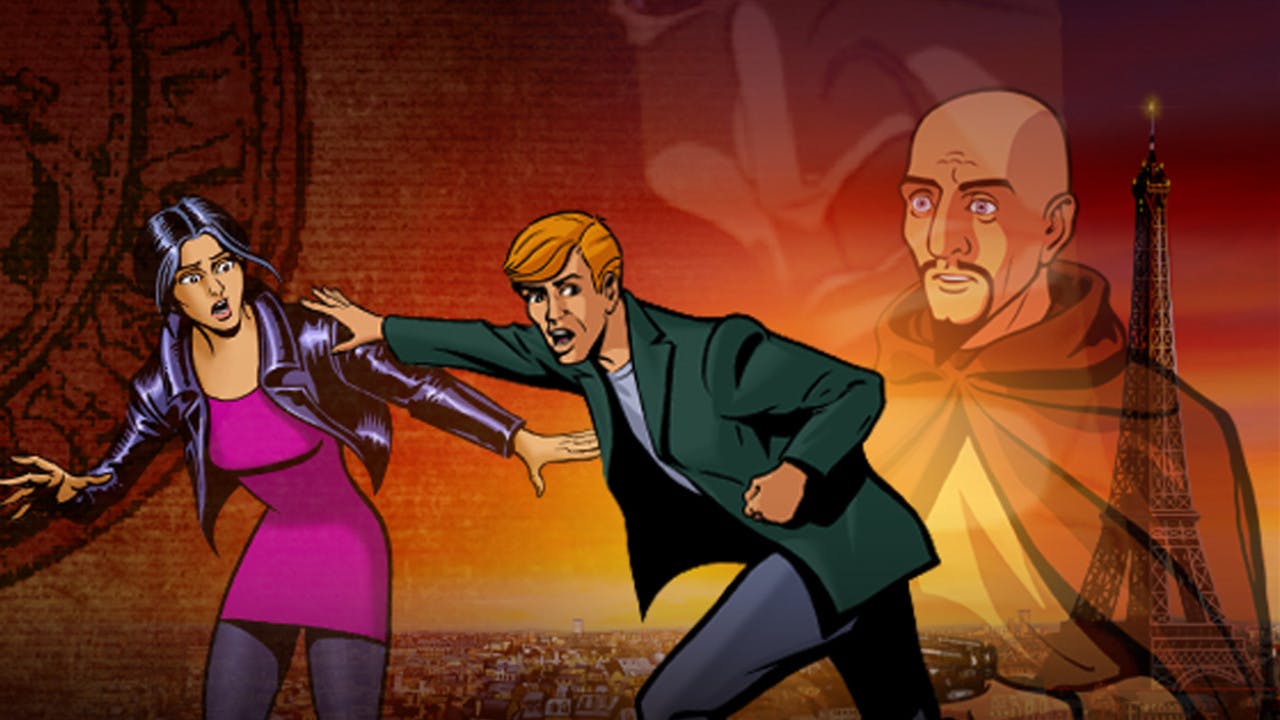 "Before Broken Sword, and indeed before Revolution even existed, Charles (Cecil) had his beginnings in the industry creating text adventures - video games with no graphics but set in far-away lands," says Kieron. "His first title, Adventure B, featured an explorer plundering treasure in an Inca temple. So, keen to continue crafting tales which took players on far-flung escapades, point and click felt like a natural evolution for Charles to channel his spirit of adventure in.
"It's a genre which suits story-telling rather well, and provided Charles and the Revolution team a perfect medium to bring together all of his disparate influences (from Indiana Jones and Tin-Tin to Robert McKee), and sprinkle some humor into an adventure narrative."
The point & click genre has stayed relatively still in comparison to the fast-moving development of other gaming genres – such as MMO, RPG and FPS, yet despite it's traditional mannerisms, it continues to thrive on Steam PC, console and mobile. The Broken Sword series has, of course, progressed with the times when it comes to the appearance and graphics in each game – the first major step being the switch to 3D graphics in the third installment – Broken Sword: The Sleeping Dragon.
"The decision to switch to 3D happened during the development of Broken Sword 3 – at the time, console was absolutely dominant at retail and PC appeared to be dying in comparison," says Kieron. "So, it was decided to make a console-first game and, in keeping with the type of adventure games which were most popular on such platforms then, 3D felt like a logical step for the franchise."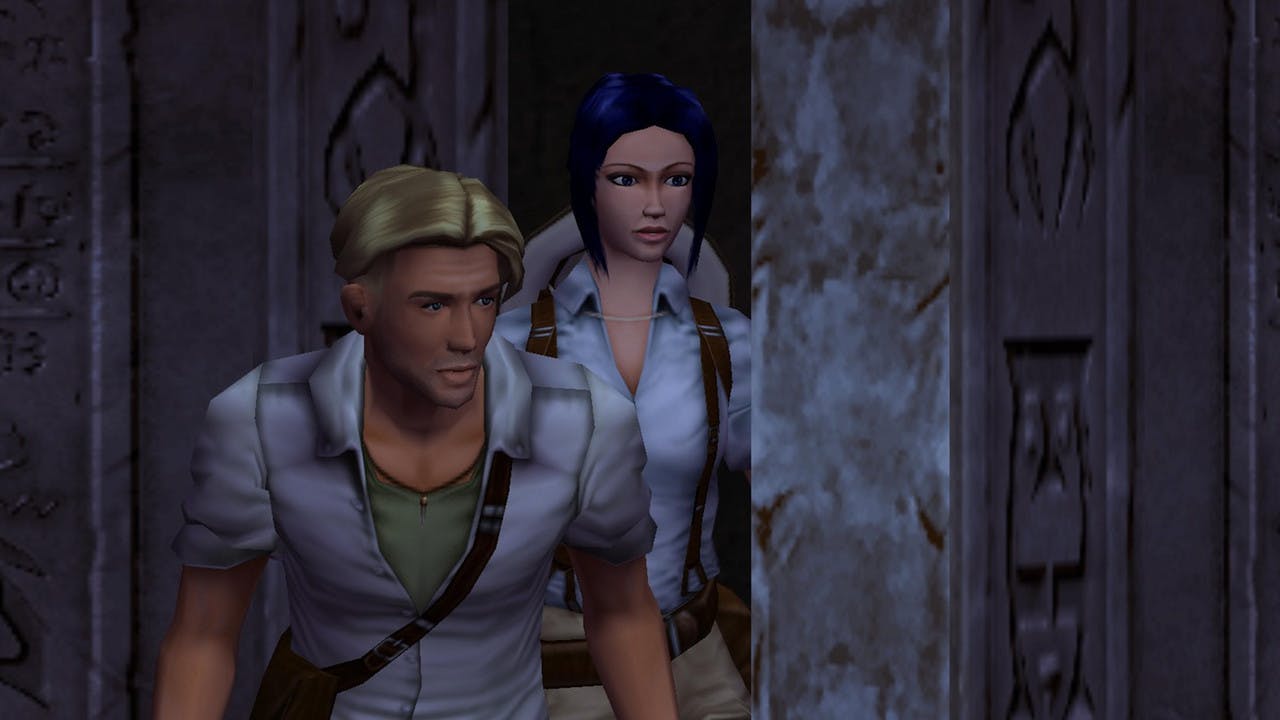 We asked Kieron what are the key elements that make a point & click adventure game attractive to gamers.
"There's something incredibly wonderful about the timelessness of point & click adventures - it's easy for anybody to pick up such a game and be able to understand how the game-play and core mechanics function rather quickly and intuitively," he says. "They translate across years and devices too, so a point & click game feels as much of a natural fit on the original PlayStation as it does on mobile devices, PCs and next gen consoles too. We're sure new platforms, like the Nintendo Switch, will continue this trend too.
"Ultimately, though, I think what makes games like these feel so attractive is that they provide players with the opportunity to fully immerse themselves in adventures as far away as possible from day-to-day life – there's a powerful element of escapism which comes from adventure games which expands the imagination, whilst also testing players with complex puzzles.
"The combination of dense narratives with mental challenges, means that gamers interact with point & click adventures on both visceral and cerebral levels – something perhaps unique to the genre. It explains why so many gamers form emotional attachment to point & click games, returning to their favorite adventures time and time again – it's almost like an opportunity to revisit old friends, or relive a favorite experience."
Revolution's strong community spirit with its players has no doubt helped towards the Broken Sword franchise's success, accompanied by the more tangible success of six award wins and 13 nominations between 1997 and 2011.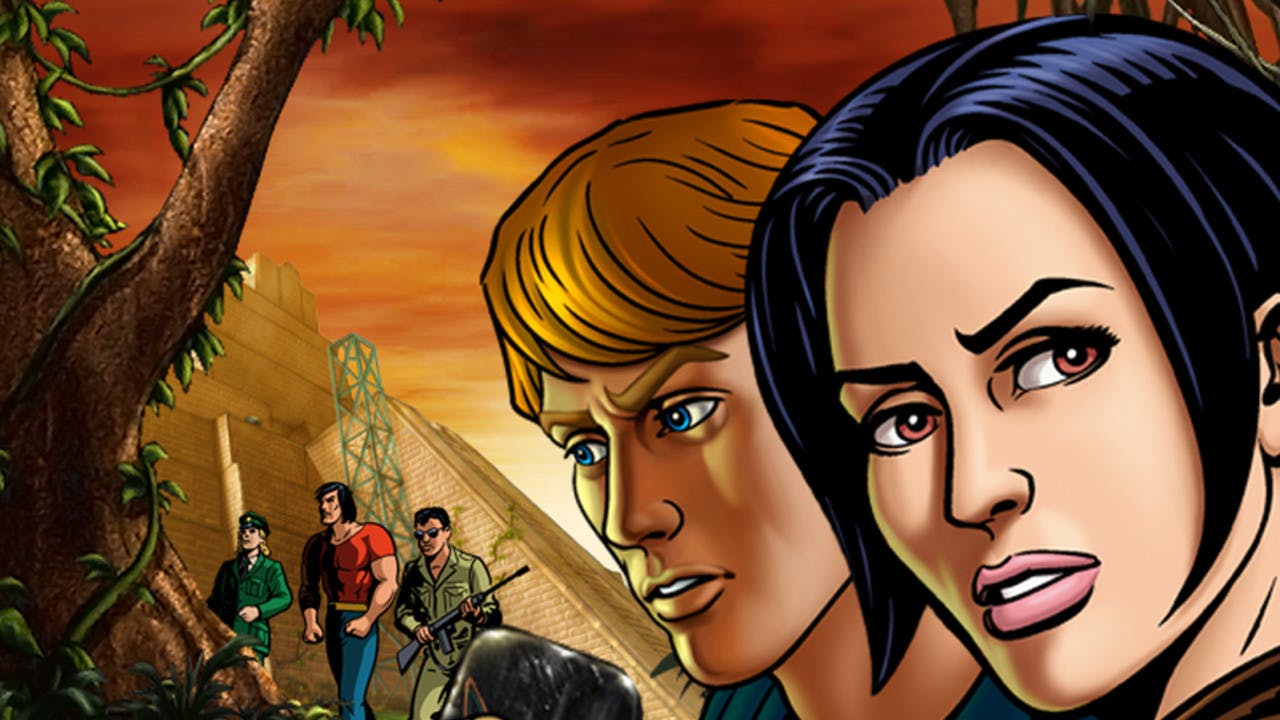 "We couldn't be happier with the positive feedback we get from the games," says Kieron. "It's both inspiring and humbling too. Being in regular contact with our community, we've spoken to fans of the game who've taken trips to Paris to find the locations from our games; fans who've created plaques they've sent to us; gamers who send us memories of playing our titles which span generations – people who played the first Broken Sword with their parents are now introducing the game to their own children which is amazing!
"We're incredibly blessed and privileged to have been received in the way we have."
Looking ahead, what are Revolution's plans for the sixth game in the franchise – and could Kickstarter be used once again.
"We're currently in the pre-production stages of our next game which, for now, will have to remain like a Broken Sword adventure – shrouded in secrecy," says Kieron. "We do hope to reveal what we've been working on in the not too distant future and have a few different announcements coming up which we find incredibly exciting.
"It's humbling, and a delight, to be asked on a regular basis what we've got coming up next, so we're eager to repay this passion with an adventure of the quality expected from us by our community.
"With regards to Kickstarter – we've not finalized which funding model we'll pursue for our next release so we're not certain yet, whether the game will be crowdfunded or not. We loved the whole process for the Broken Sword 5 Kickstarter, though, and the way it helped bring us close to our community.
"Their advice, enthusiasm and overall support were invaluable to us throughout the campaign, and were we to return to a crowd-funded model for Revolution's next game, we'd be delighted to interact so closely with our community throughout production once more."
---
---
Share this post