Record figures for the popular sports management sim
Organising tactics, giving in-depth instructions to your scouts and building a team of sturdy veterans and young promising talent - these are just some of the factors that goes through the mind of a gamer enjoying a 'few' hours playing Football Manager 20.
The addictive nature of Sports Interactive's and SEGA's popular sports management simulation means many of us require, or rather demand, a lengthy play session in order to really get stuck into a campaign as the next Pep Guardiola... or Alan Pardew for some of us!
So, how come so many of us opted to play FM20 over the weekend and for the past few days? We dive into the stats to find out more.
Self-isolation means more FM20!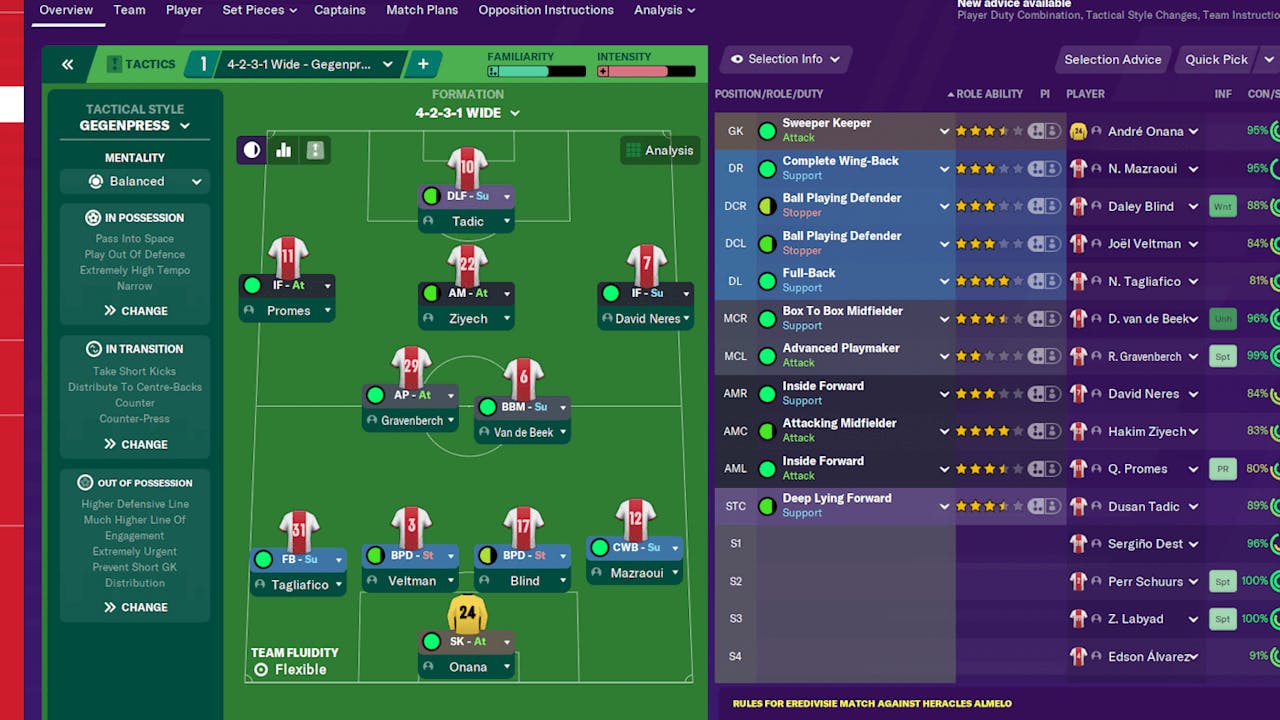 With a lack of live sport to watch on TV, games like Football Manager 20 have experienced record playing numbers this weekend, so new research says.
With the COVID-19 pandemic showing no signs of slowing down in the UK, people have been advised to stay indoors, leading to thousands of sports fans left with nothing to do. Those fans looking to scratch that live sport itch saw huge spikes in sports games.
Fans of the EPL last week revealed how the National League experienced a surge in attendance figures before being postponed, and now all football fans trapped behind closed doors have taken to playing the management simulation game - with a massive increase of 119% in peak concurrent players in the last 30 days according to new research from OLBG.
When compared to previous years' editions of the game, Football Manager 20 is by far the best performing game in the series. Football Manager 19 saw a peak player count of 75,666 in August 2019, while Football Manager 18 peaked at 71,279 in January 2018, which states that the coronavirus has had an big impact on the online sports gaming scene here in the UK.
FM20 Free to play

No doubt many gamers have opted to play Football Manager 2020 due to the lack of live sports available, but the spike in concurrent players might also have something to do with Sports Interactive being rather generous.
On March 18th, FM20 became free to play for all players, giving those who have "a little more time on your hands" the chance to experience the latest soccer management sim in all its glory. The free full demo was due to last for a week, ending today (March 25th) but Sports Interactive has decided to extend the free to play period until 3pm GMT on April 1st, 2020.
Of course, if you've thoroughly enjoyed your time trying Football Manager 2020 out for free during your self-isolation days, you can always pick up the full game from Fanatical with your officially licensed Steam PC key.
There's also Football Manager 2020 Touch, which is a slick, quick-paced version of FM20 that focuses on transfers and tactics.
---
---
Share this post