Will you be the 100 millionth game key winner?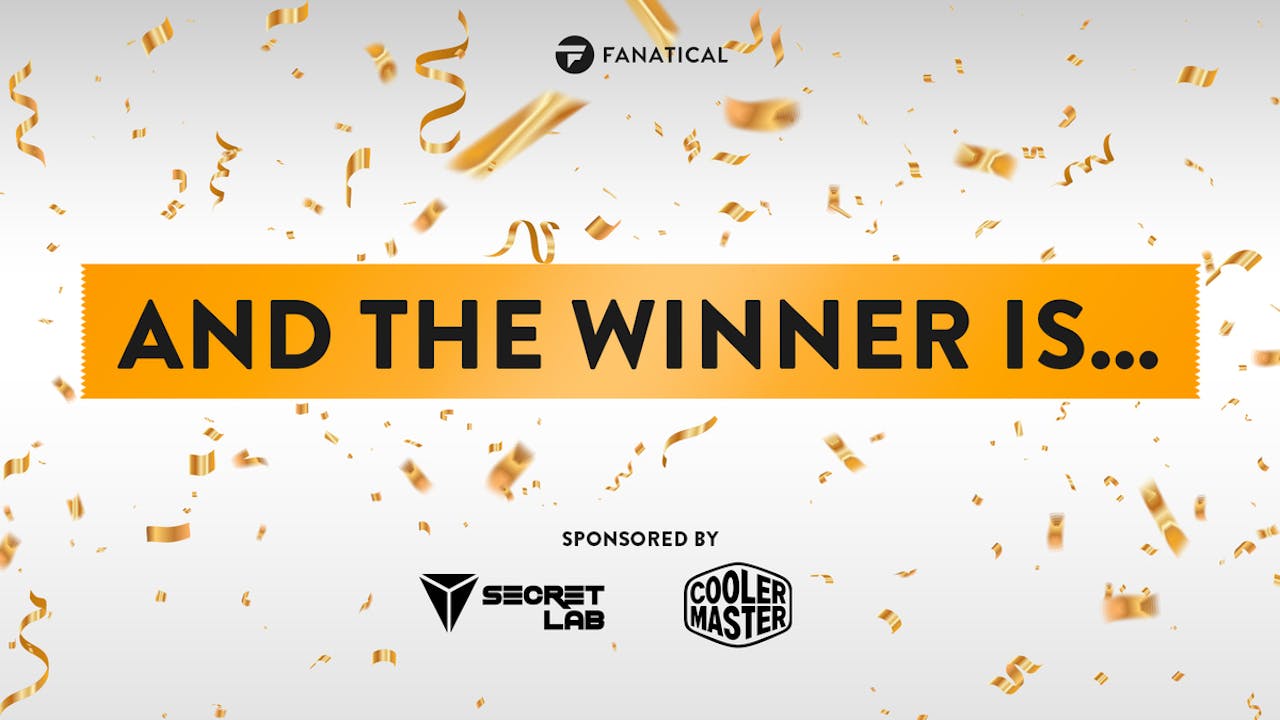 The winner of our 100 millionth game key is..
Daniel G from the USA!
Lucky Dan has won...
- Secretlab Gaming Chair
- $1000 spending spree
- GM27-CFX 27" Curved Gaming Monitor from Cooler Master
After finding out he had won, Daniel said:
"I was surprised and elated to find out that I had won the 100 Millionth Game Key. I can honestly say I have never won anything before.
Can you imagine? 100 Million games? It doesn't surprise me in the slightest though. I have been purchasing games since these guys were Bundle Stars. They have always had great deals and awesome support the two or three times I had a slight issue. They went above and beyond for me.
I cannot wait to get into my sweet, new Secret Labs Titan 2020 gaming chair and start gaming for hours while still being comfortable.
And I won't miss a moment of the action on my new Cooler Master GM27-CFX 27" curved gaming monitor. Now to rearrange everything to make room for it. It's going to be awesome!I can't thank Fanatical enough for this opportunity."
Dan
Make sure to subscribe to our socials so you don't miss your chance to win a fantastic prize just like Daniel in our next competition!
UPDATE: This promotion has now ended and the lucky winner of $1000 of games, plus gaming goodies has been contacted!
The Red Hot Sale's ever-burning flame will extinguish in just one more short week. A great fire it's been, however, as we're quickly approaching the sale of our 100 millionth game key!
To celebrate the massive success of our Red Hot Summer Sale, we want to thank you all for your enthusiasm, but — most importantly — if you are the lucky 100,000,000th purchaser of a Fanatical game key, then we have a surprise for you!
One lucky customer in the coming days will win a $1,000 spending spree to use in our store and other gaming goodies! This spending spree and our deals will easily net you plenty of games to enjoy! Don't worry, we'll let you know if you're the lucky winner.
Good luck, and we can't wait to get in contact with you.
---
---
Share this post