The Fanatical
Blog
Latest AAA, Indie & Game Bundles
Receive Games Instantly
Save Money
100% Authentic Keys
Win a $100 Warhammer game spending spree
By Declan Barry - 3rd Jun 2021News
Feel like you're in a fantasy world by winning a $100 spending spree!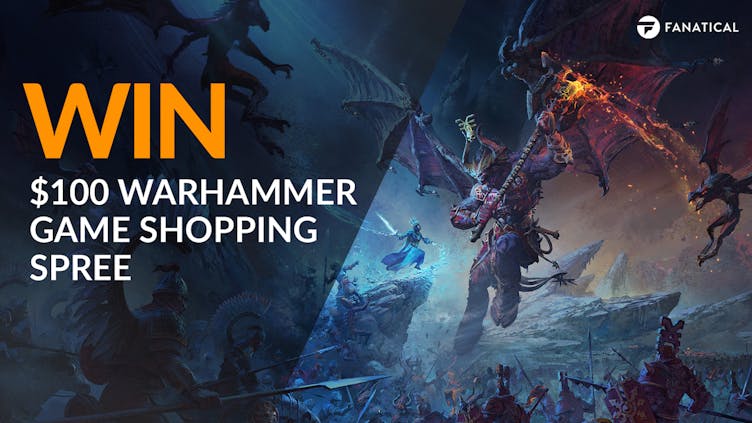 Conquer your daemons, or command them? Experience gripping action strategy with your Total War: WARHAMMER III Steam PC key. Lead new races and Legendary Lords to glory!
THIS CONTEST HAS NOW ENDED - THE WINNER HAS BEEN CONTACTED VIA EMAIL. THANK YOU FOR PARTICIPATING!
To bring the Warhammer Skulls festivities to you, we're giving one lucky gamer the chance to level up their gaming library by winning a $100 game shopping spree on the Fanatical Store.
How to enter the contest
One lucky winner will checkout on a fantastic Warhammer game basket with a $100 Fanatical spending spree to be won. The more entries you complete, the more chance you have to win! Good luck
Save on Warhammer games for the Warhammer Skulls Festival on Fanatical now!
---
Share this post
Subscribe to our Email Newsletter to get Fanatical promotions direct to your inbox.
You can unsubscribe via the newsletter at any time. By subscribing to our newsletter you agree to our Privacy Policy.