12 Days of Festive Deals — Win a Steam Deck or VR Headset
By
Nat G
- 17th Dec 2022
Games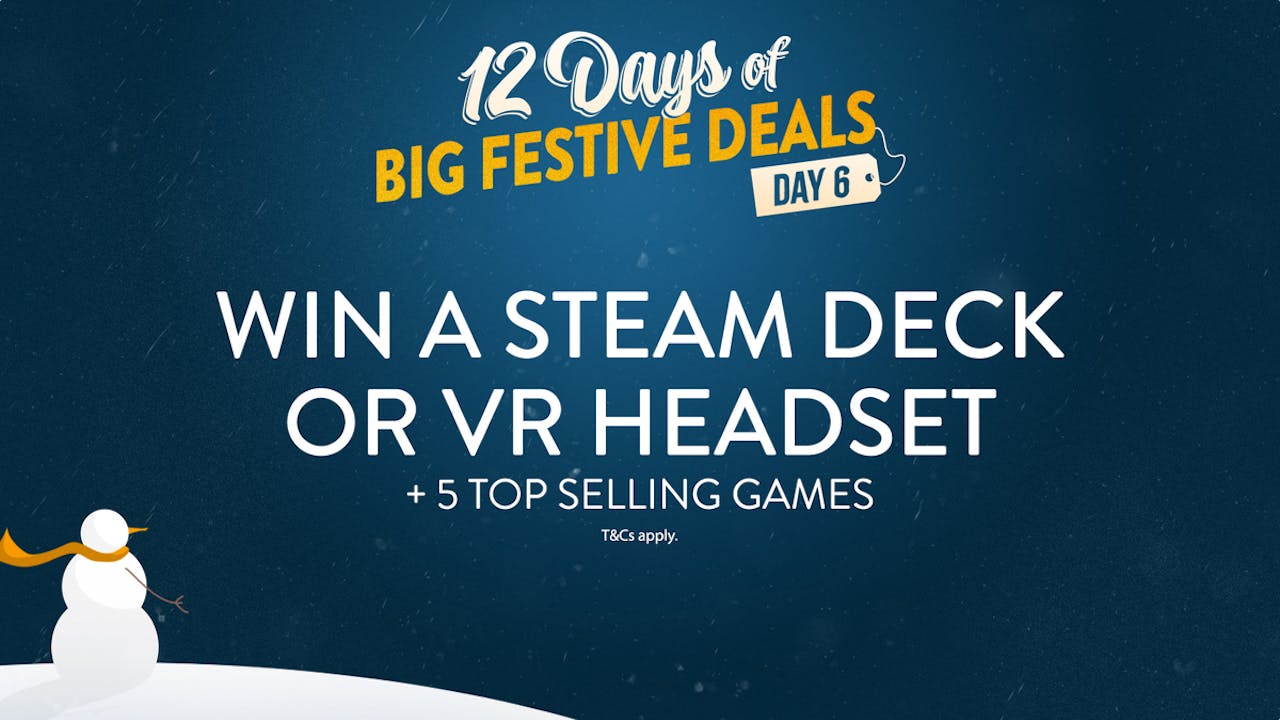 UPDATE: This competition has closed and the winner is being contacted
Get the most out of gaming this Holiday Season.
Win our next competition and you'll get to chose if you'd rather game on the go with a Steam Deck (512 GB), or immerse yourself in new adventures with Meta Quest (256 GB).
What a tough decision to have to make!
Having problems viewing the Gleam widget below? Click this link to enter https://gleam.io/CUnjd/12-days-of-big-festive-deals-win-a-steam-deck-or-vr-headset-games
---
---
Share this post