Post-apocalyptic prizes and top Steam games up for grabs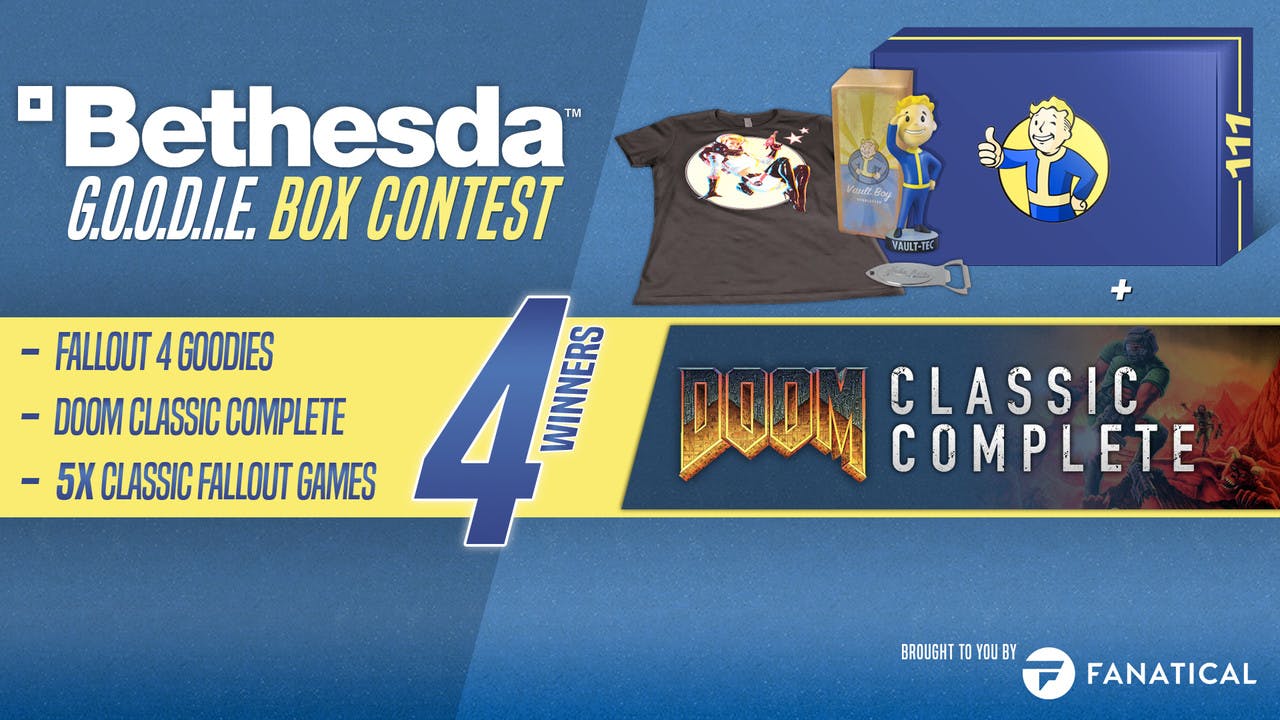 Four people are in with the chance of scooping a host of top Bethesda AAA games, and a range of goodies, as part of our latest contest.
If you haven't played the DOOM or Fallout games, this is an amazing chance to get your hands on a range of popular FPS and open-world RPGs - as well as some awesome Fallout-inspired accessories.
In the Bethesda 'G.O.O.D.I.E' Box contest, we're giving you the chance to win:
- Five classic Fallout games: Fallout, Fallout Tactics: Brotherhood of Steel, Fallout 2, Fallout 3 and Fallout New Vegas
- The DOOM Classic Complete set: Final DOOM, Ultimate DOOM, DOOM II and Master Levels for DOOM II
- Fallout 4 Goodies: 1x Nuka Cola T-shirt, 1x Nuka Cola bottle opener and 1x official Fallout Vault Boy Thumbs Up Bobblehead
Entry details are below, good luck!
---
---
Share this post