10th Birthday Bash Competition
It's a decade worth of prizes!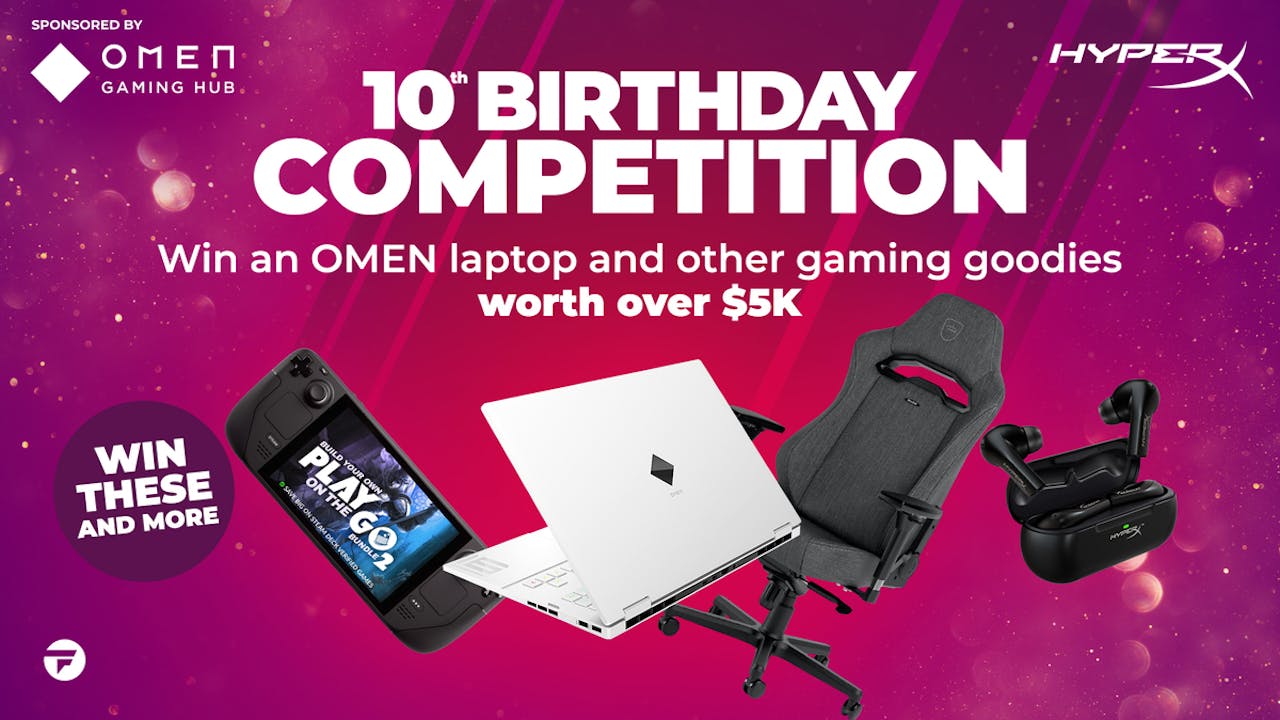 UPDATE: This competition has ended and the winner has been contacted
Congratulations alimacbearded!
Prizes:
1 x OMEN 16 by HP Laptop
1 x HyperX Cloud MIX Buds Wireless Headphones
1 x noblechairs HERO ST TX
1 x SteelSeries Apex 3 TKL - RGB Gaming Keyboard
1 x Logitech G29 Driving Force Racing Wheel and Floor Pedals
1 x Razer Seiren Mini - USB Condenser Microphone for Streaming
1 x Logitech Z623 THX 2.1 Speaker System with Subwoofer
1 x Steam Deck
1 x 10 Days of Great Games Bucketlist - we give you every game on the list! -
Elden Ring
Resident Evil Village
Risk of Rain 2
Dead Cells
DEATH STRANDING DIRECTOR'S CUT
Outer Wilds
Core Keeper
Gotham Knights
Warhammer 40,000: Chaos Gate - Daemonhunters
Sid Meier's Civilization VI Anthology
1 x Play on the Go Bundle of games
Games in play on the go bundle - choose 8 games from a selection of 15:
Blasphemous
Blacksad: Under the Skin
Who's Your Daddy
Intravenous
NUTS
Horizon Chase Turbo
Door Kickers: Action Squad
Yooka-Laylee and the Impossible Lair
Golf Club Wasteland
Morbid: The Seven Acolytes
198X
Speed Limit
Styx: Master of Shadows
Mordheim: City of the Damned
American Fugitive
For your chance to win this amazing bundle of gaming goodness, enter using the Gleam widget below before it ends!
---
---
Share this post