Win Your Own Bundle of Games
It's a BundleFest contest!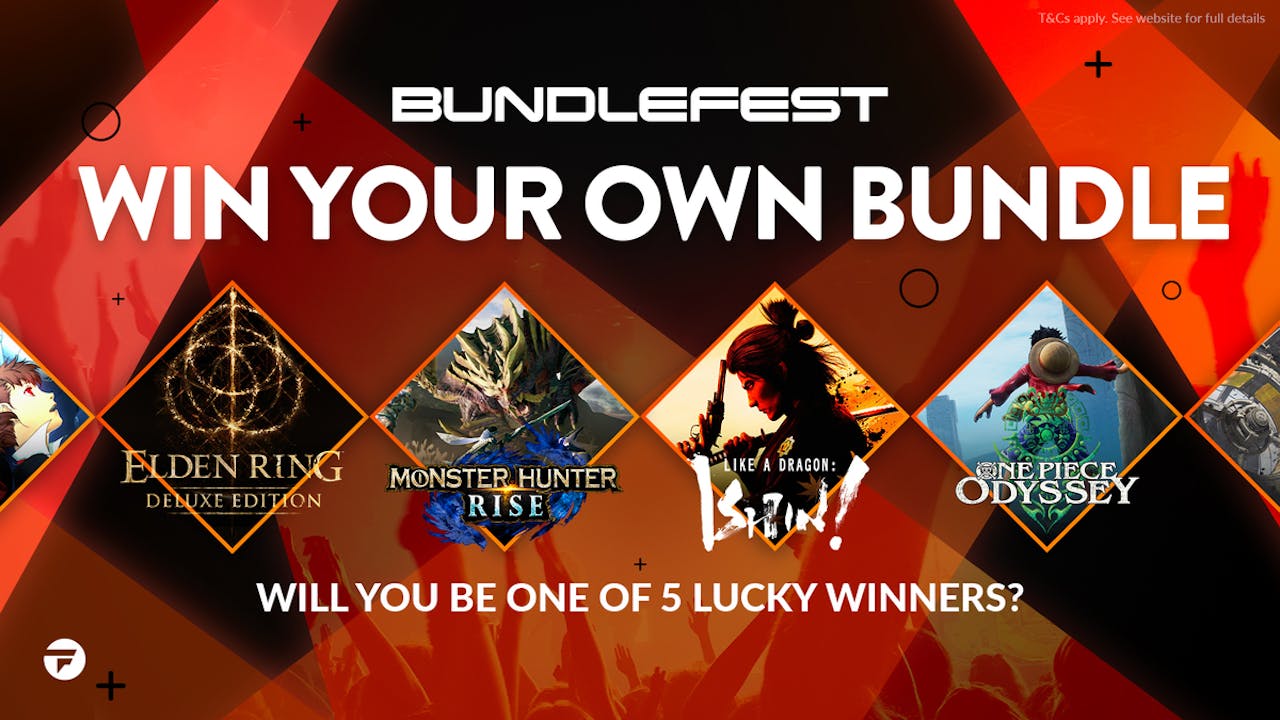 We're kicking off this fantastic BundleFest, with its amazing daily bundles including the Killer 25, with a contest for you lucky people to enter!
Five winners will get to build their own bundle by choosing one of the games from each tier below filled with a selection of fantastic titles.
Tier 1: (select one game)
Elden Ring
IXION
ONE PIECE ODYSSEY
Like a Dragon: Ishin!
Tier 2: (select one game)
MechWarrior 5: Mercenaries
Monster Hunter Rise
RimWorld
Persona 3 Portable
Tier 3: (select one game)
Cities Skylines
METAL GEAR RISING: REVENGEANCE
Road 96
Devil May Cry 4 Special Edition
What's more, 100 runner ups will win a $2 coupon which you can use on almost anything on the site!
Having trouble seeing the Gleam, then click here: https://gleam.io/pCPlF/bundlefest-contest-win-your-own-bundle-with-fanatical
This contest is only open for a limited time so don't miss out, make sure you enter before it ends! Sign up to our newsletter to make sure you don't miss future contests!
---
---
Share this post