The Winter Sale is Here With 12 Days of Deals, Giveaways & More!
Make the Holidays Happier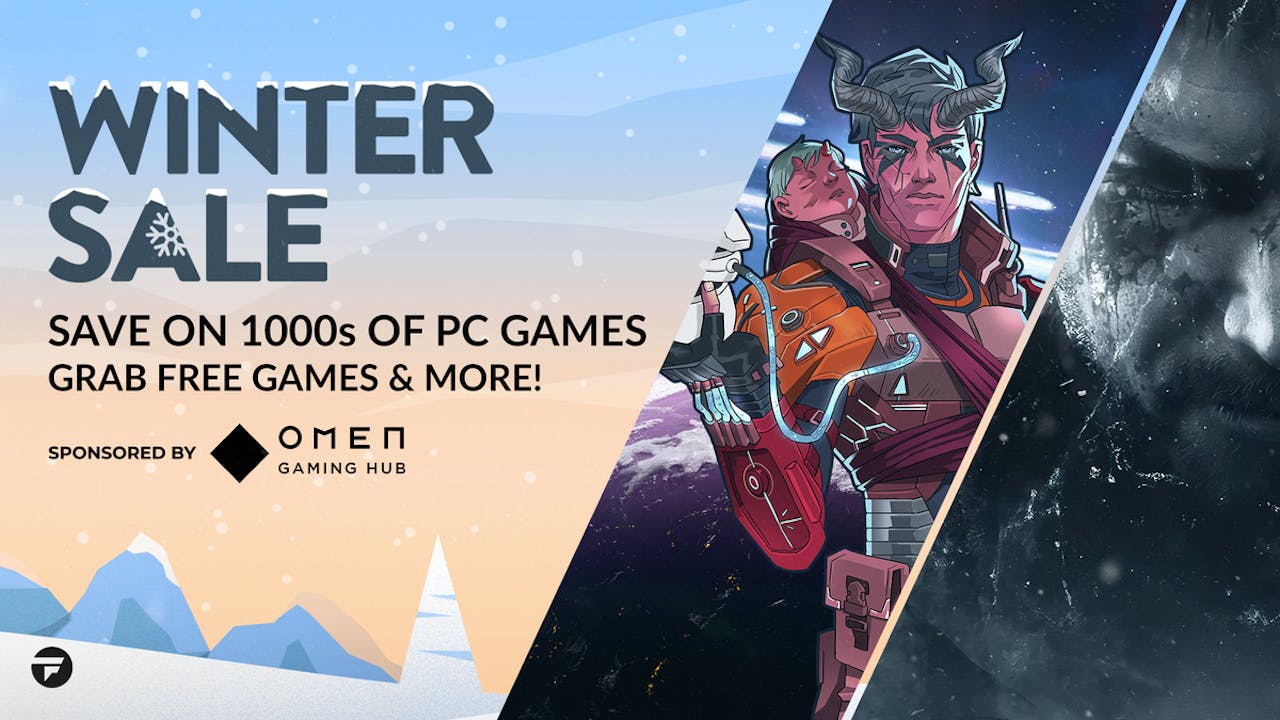 Have we ever got a Winter Sale for you! I've been given a list of things to tell you about, but I just don't know where to start! Obviously I can't tell you about certain things yet (I don't want to give anything aways), but with daily updates you can get the latest info here. The sale ends on 3rd of January 2023, so ring in the new year with some deals!
Get a Game on Us!
Then there's the game you can get by spending $12 / £12 / €12 / $CAD 16 / $AUD 20 / RUB 900 / JPY 1800 in a transaction — that's right, your choice of four games or a $1 voucher to spend on any of our bundles, Star Deals, or anything else you like! The games that you can choose from are:
Nobodies Muder Cleaner
Survivalist Invisible Strain
Monsters' Den: Godfall
My Lovely Daughter
Star Deals
Here is the latest Star Deal, only available for 48 hours!
From legendary game creator Hideo Kojima comes a genre-defying experience DEATH STRANDING DIRECTOR'S CUT
12 Days of Festive Deals
We've got a whole bunch of stuff happening over the coming days, so make sure you check out this blog right here to find out what extra deals, special offers, or giveaways we might be doing!
Give a Gift
It's the season after all, so why not pick something up for a friend, colleague or loved one? If you're unsure what to buy, we have a handy gift guide which also tells you how to send a gift in case you're unsure!
If a game you want isn't on sale at a price you like, make sure to add it to your Wishlist! Make sure you don't miss out, sign up for our newsletter today to keep you updated.
---
---
Share this post