The Fanatical
Blog
Latest AAA, Indie & Game Bundles
Receive Games Instantly
Save Money
100% Authentic Keys
Winter Wonderland contest - Win gaming prizes worth over $1,700
By Sam Jones - 11th Dec 2019News
Oculus S VR, luxury gaming chair and much more!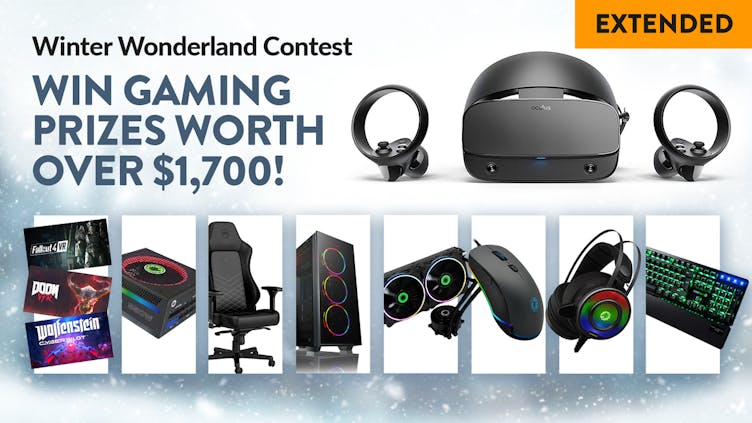 Seeing as we're feeling rather festive, we want to give one lucky gamer the chance to scoop some awesome prizes as part of our Winter Sale celebrations.
The Winter Wonderland contest includes gaming prizes worth over $1,700, the perfect bundle of items to give you an early treat for the New Year. The prizes that you could win are:
- noblechairs Hero Black / Platinum White gaming chair
- GameMax PC accessories (Headset, mouse, keyboard, PC case, cooler and PSU)
The contest is now due to end on January 3rd at 11.59pm GMT. The more entries you complete, the more chance you have of winning - good luck!
How to enter the Winter Wonderland contest
---
Share this post