Bandai's upcoming fighting game adds the monster slayer to its ranks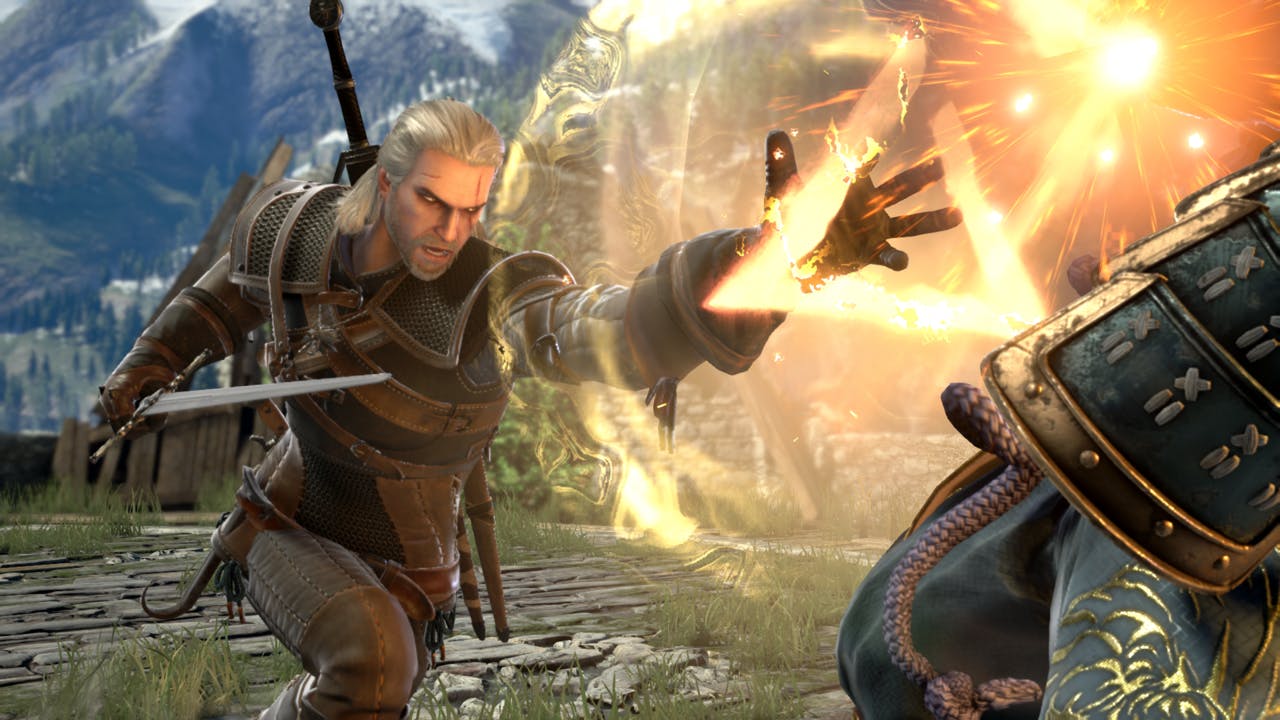 All-new battle mechanics with beautiful graphics. Experience the latest from the SOULCALIBUR franchise with your SOULCALIBUR VI Steam PC key. Enjoy vast character...
The silver fox of the monster slaying world, Geralt of Rivia, has been officially confirmed as a playable character in the upcoming fighting game SoulCalibur VI.
Trained at the elite School of the Wolf, Geralt possesses superhuman reflexes and strength, as well as superior sword fighting skills. His signature fighting style - with a combination of swordplay, ability-enhancing potions and combat magic - have all been faithfully restored for character originality, as embarks on his first appearance in the long-standing weapon-based 3D fighting franchise - which will also be the first SoulCalibur game to arrive on PC.
Better still, gamers will also be able to fight in Kaer Morhen - home keep of the School of the Wolf - as well as hearing thee iconic 'Hunt or be Hunted' soundtrack from The Witcher 3: Wild Hunt.
Marcin Momot, Community Lead at CD PROJEKT RED, said "SoulCalibur is well known in the fighting games genre for including iconic guest characters. When we were approached with the idea of doing a crossover, we thought our community would really enjoy playing as the witcher.
"We've collaborated with Bandai Namco artists to faithfully recreate Geralt, and shared original Witcher 3 assets like Geralt's model, animations, and weapons. I think Bandai Namco did an outstanding job of capturing all the details and introducing The Witcher to SoulCalibur in a way fans of both series will enjoy."
In SoulCalibur VI, players will travel through the signature 16th century stages and experience the struggle for the two legendary swords, using a complete roster of returning iconic SoulCalibur characters - including Mitsurugi Sophitia, along with Kilik, Nightmare, Ivy and some newcomers.
"All SoulCalibur characters have strong convictions and complex backgrounds and this is why it is a great honor for the whole SoulCalibur team to welcome Geralt as the guest character in SoulCalibur VI." says SoulCalibur producer, Motohiro Okubo. "Thanks to the great co-operation with CD PROJEKT RED, we've been able to fully integrate Geralt's fighting style and appearance. We can't wait for SoulCalibur fans around the world to welcome Geralt to the stage of History."
SoulCalibur VI arrives later this year on Steam PC.
---
---
Share this post