What gamers can enjoy with the deluxe edition of Bethesda's new action FPS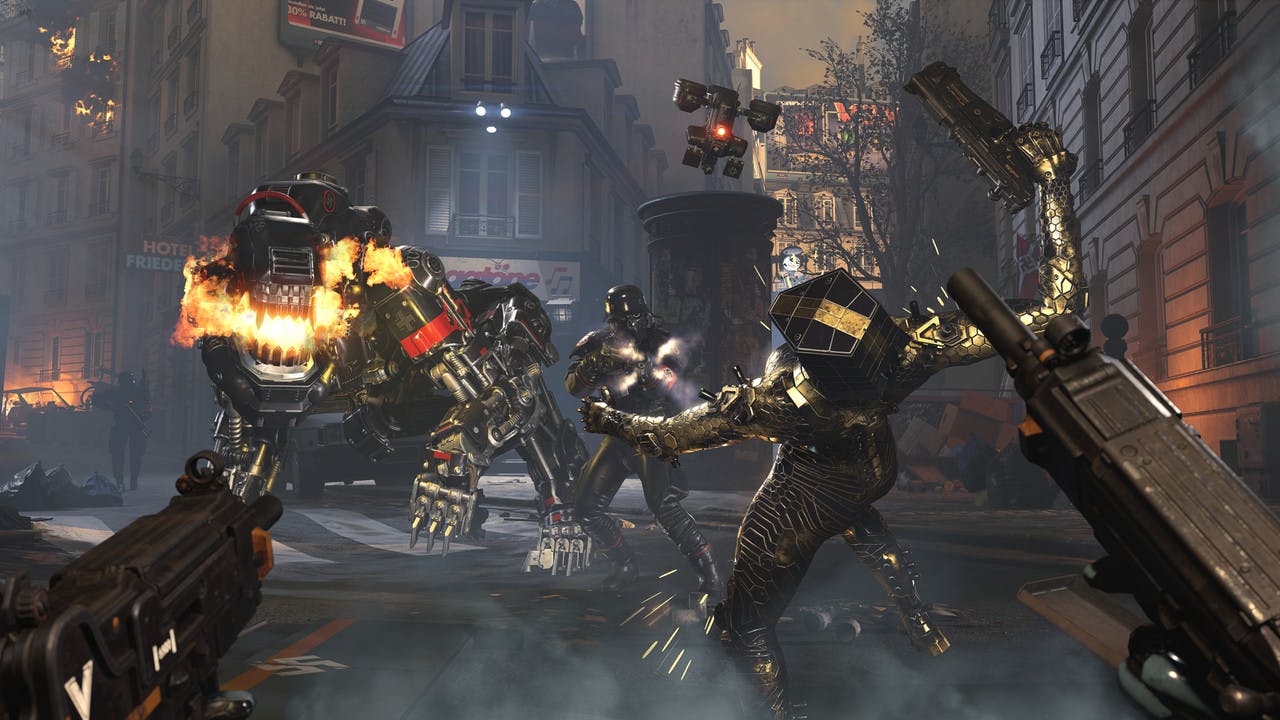 Join the Terror Twins as they take on the Nazis in brutal combat with FPS Wolfenstein: Youngblood Deluxe Edition. Includes the Cyborg Pack and Buddy Pass!
If you're looking for some high-octane, over the top action in your next game purchase, might we suggest taking a look at this upcoming title from Bethesda.
Wolfenstein: Youngblood is the upcoming first-person shooter from developers Machine Games and Arkane Studios, a spin-off game set nearly 20 years after the events of Wolfenstein II: The New Colossus. The game follows the franchise's key timeline where the Nazis have won World War II, plunging the world into chaos and using advanced soldiers and weaponry to hold their dominance.
But the German forces are in for 'double trouble' as two new protagonists take to the stage. A standard edition and a VR supported edition (Wolfenstein: Cyberpilot) will be launching on July 6th 2019, alongside the Wolfenstein: Youngblood Deluxe Edition.
What's that... you want to know what's included in the deluxe edition? Well, we've got a round-up of all the key features that you'll get when you buy it.
The Wolfenstein: Youngblood base game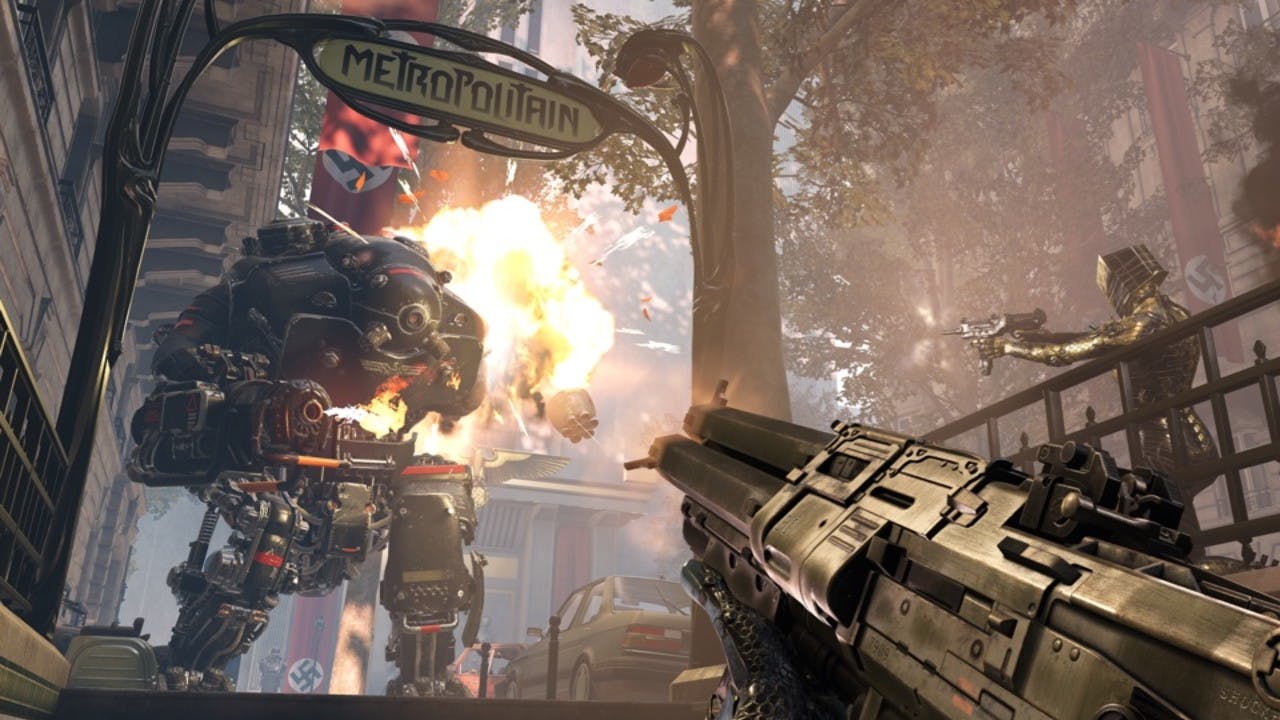 Set in 1980 New Paris, an alternate timeline where the Nazi army has taken control of the US and vast parts of Europe, two new protagonists must step up in the fight against the Germans and help the French Resistance liberate the country.
Jess and Soph Blazkowicz aka the 'Terror Twins' travel to New Paris in search of their father, Wolfenstein: The New Order & Wolfenstein II: The New Colossus protagonist BJ Blazkowicz, who went missing during a mission in the city. Equipped with state-of-the-art body suits and a ton of heavy weaponry, the Blazkowicz twins will blast their way through hordes of robotic, fire-breathing robots and foot soldiers in order to discover the truth about their father's disappearance, and whether he's still alive.
The game, which runs on the industry-leading id Tech 6 game engine used in The New Order and The New Colossus, features both single-player and co-op campaign modes, which can be played local and online. Completing missions will allow you to level up the twins, unlocking new abilities, weapons, gadgets, cosmetics and more to complement your playstyle and customize your appearance.
---
---
Share this post