World War shooters on the Fanatical Store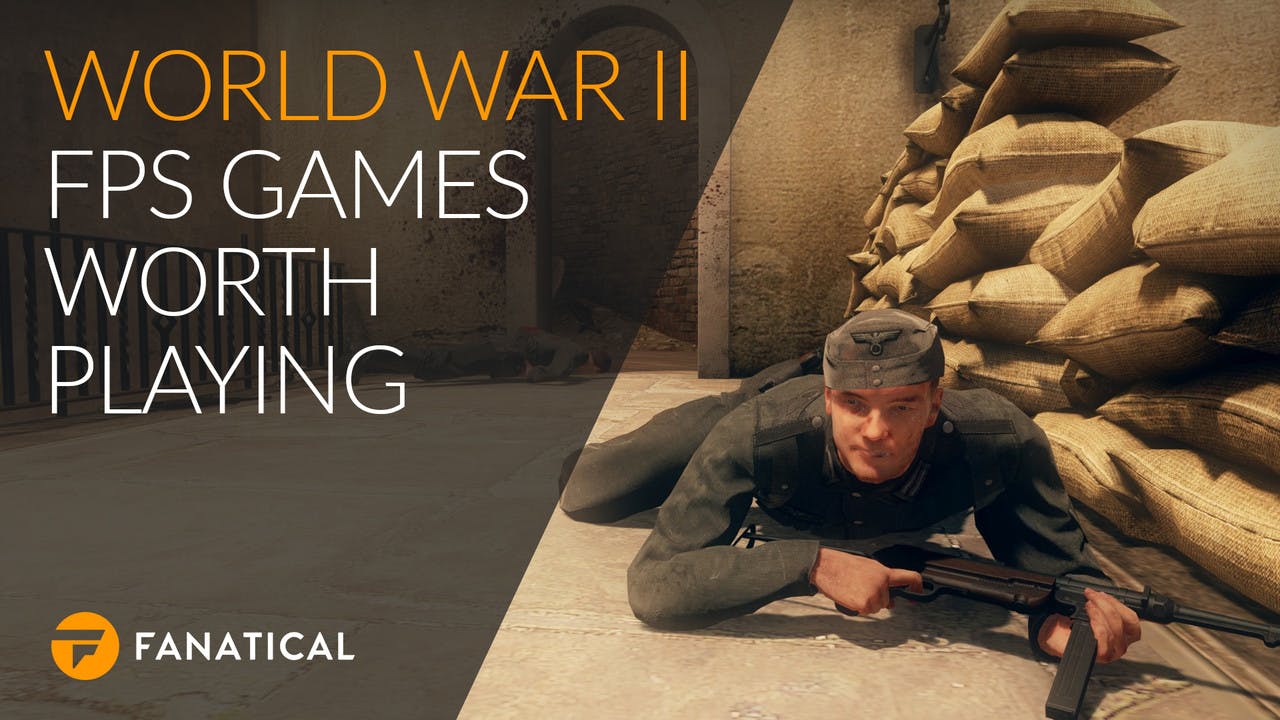 Aiming down your scope to take out an enemy soldier or running through a battlefield of explosions and gunfire are but a few of the common experiences that first-person shooters offer to gamers.
Seeing your in-game environment from this camera perspective is a lot more immersive, especially when it comes to frantic and action-packed scenarios seen in many World War-themed games. From the realistic to the bizarre, FPS war games are certainly a popular genre with gamers - offering you the chance to be a hero and lead your troops to glory!
We've put together our top pick of World War 2 FPS Steam PC games worth playing, available right now on the Fanatical Store.
Day of Infamy
Day of Infamy is a teamwork-oriented shooter, which sees players roam across Southern and Western Europe during World War II. There are 10 maps, ranging from war-torn cities to farm villages, and fortified beachheads to snow-covered forests.
With over 70 historical weapons and attachments to choose from, you'll be fighting for the the U.S. Army, Commonwealth Forces or the German Wehrmacht in close-quarter FPS battles. Day of Infamy also has mod support and Workshop integration, providing players with an array of community created content.
Modders can replace models, textures, sounds and user interfaces in the game, as well as add new maps or total conversions using the game's theater scripting system. With 9 player classes and 10 objective-based game modes, this game has a huge amount of replayability.
Day of Infamy is available right now in Tier 2 of the Slayer Bundle, including a total of 18 awesome Steam games worth over $300. Be quick, the Slayer Bundle ends on October 5th 2018!
---
---
Share this post