Would You Like Forever Skies?
By
Simon Brown
- 20th Jun 2023
Games
Far From Home's post-apocalyptic survival title, Forever Skies, enters Early Access on the 22nd of June 2023 on Steam. It is available to wishlist now.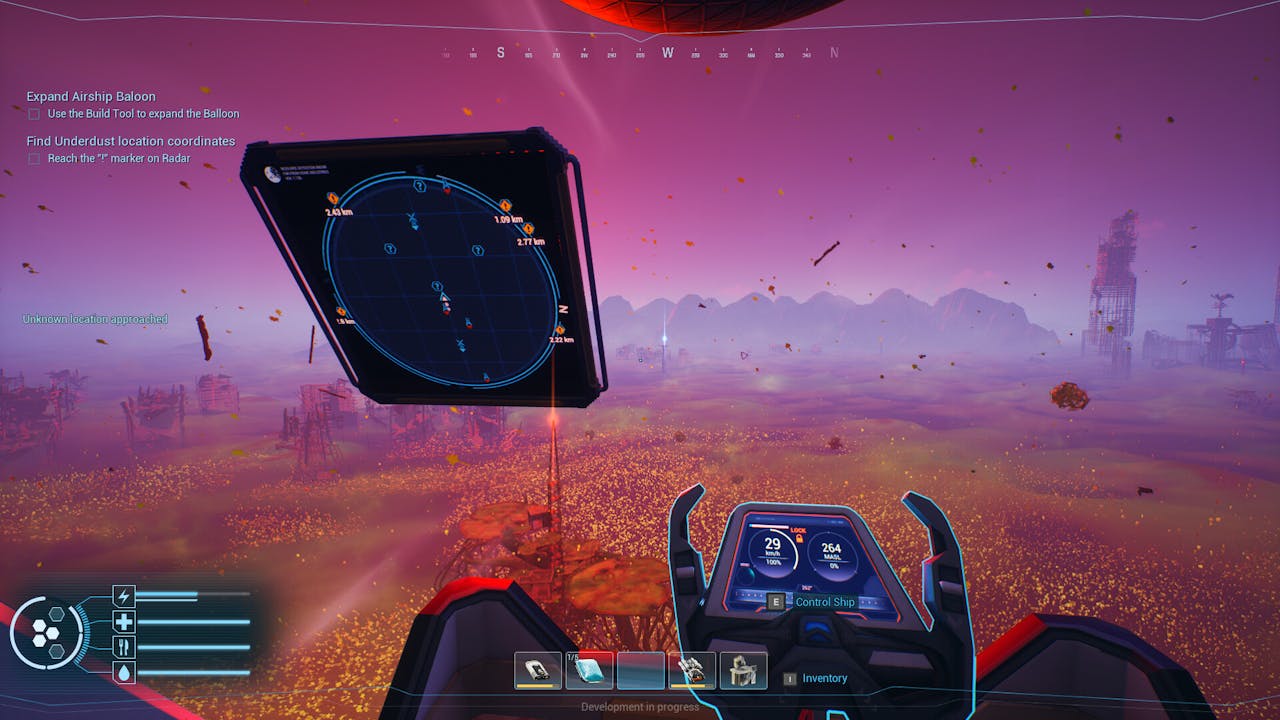 Forever Skies is an action-survival game taking place on Earth, which was devastated by a global ecological disaster.
Forever Skies is a new survival game coming from developer Far From Home, whisking you into an airship as you try to trace a virus and come up with a cure. Using the airship as a base of operations, you must survive against the elements, balancing resource management with expansion.
But how does it compare to other popular survival titles, and should you give it a look?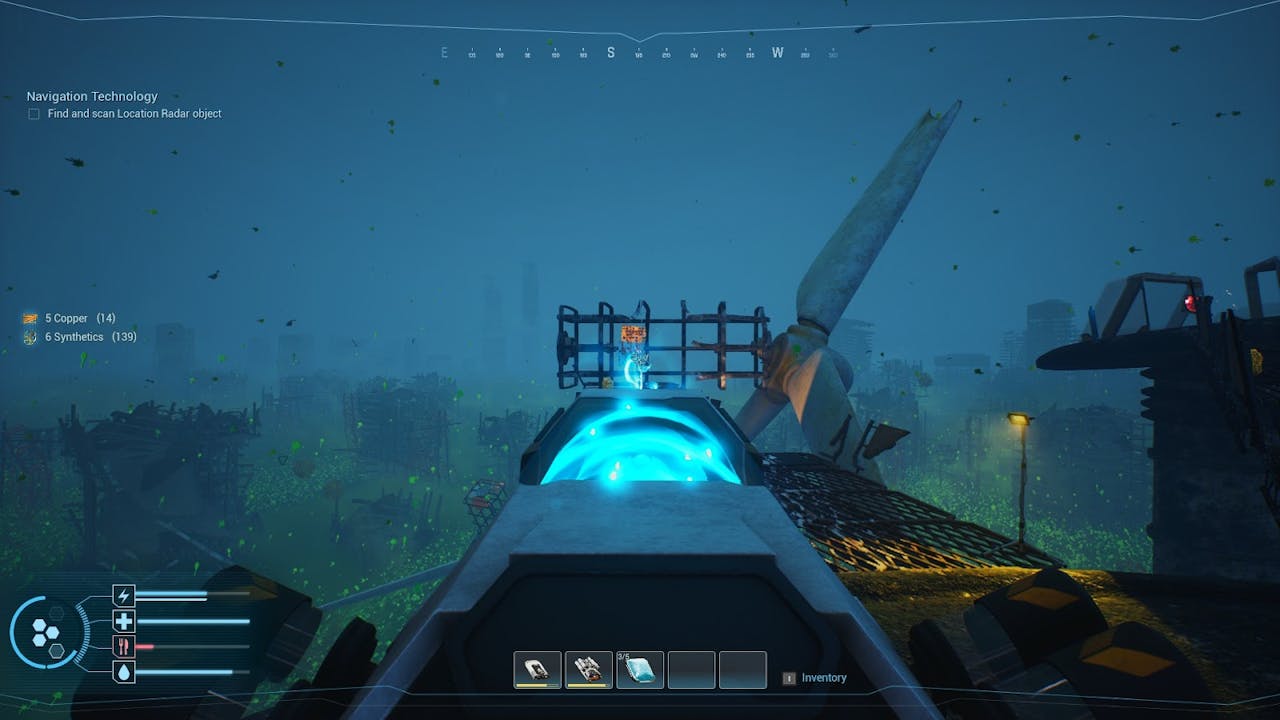 The developer cites Raft and Subnautica as a couple of their inspirations, and it shows! In a similar fashion to Raft, you can expand your airship, building out the floor space, adding walls, and even adding multiple levels using ladders. This soon becomes extremely important as you discover more technology, and space is always at a premium.
Thematically the game also shares a lot with the titles that inspired it; the idea of being alone with just a vehicle to keep you company whilst you explore an often barren landscape is a solid one. Of course, that's not to say there aren't any threats: lightning can ruin your day immediately. But at this point in development, Forever Skies is definitely more of an exploratory and survival-focused affair rather than combat. Though, that is set to change somewhat later down the line.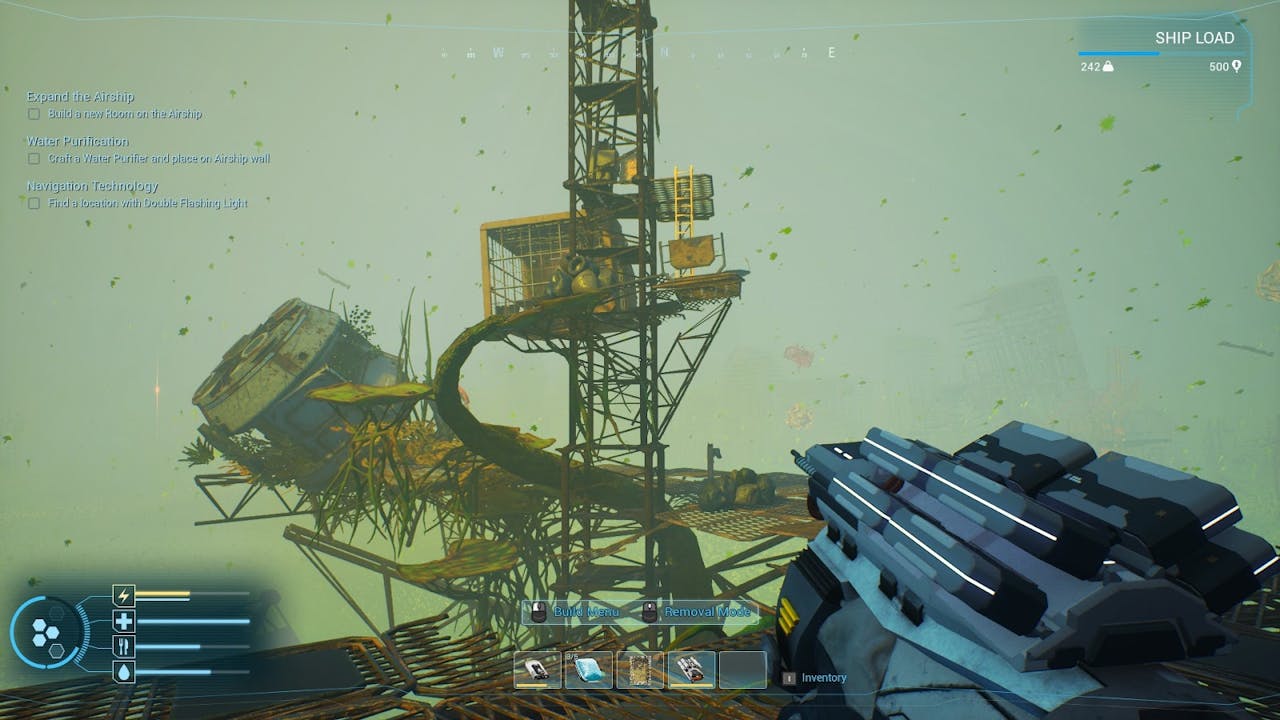 The world of Forever Skies sees you visiting a lot of defunct, derelict structures that are half-buried in an oddly captivating fog that is seemingly full of life. Eventually, you'll get to glimpse beneath this environmental mess, but at this point in development, it's very much a "you versus the elements" situation. The developer has stated that they plan to expand on the threats you face, both above and below the dust, including combat encounters, so we'll have to see how that develops.
The game's challenge all stems from its solid survival mechanics, maintaining your food and hydration, whilst also dealing with a variety of illnesses you can catch from trying to do that. Although relatively simplistic, at least at this stage, on top of scavenging for resources it gives you plenty to be worried about as a storm decides to roll in, especially with the threat of losing resources upon death.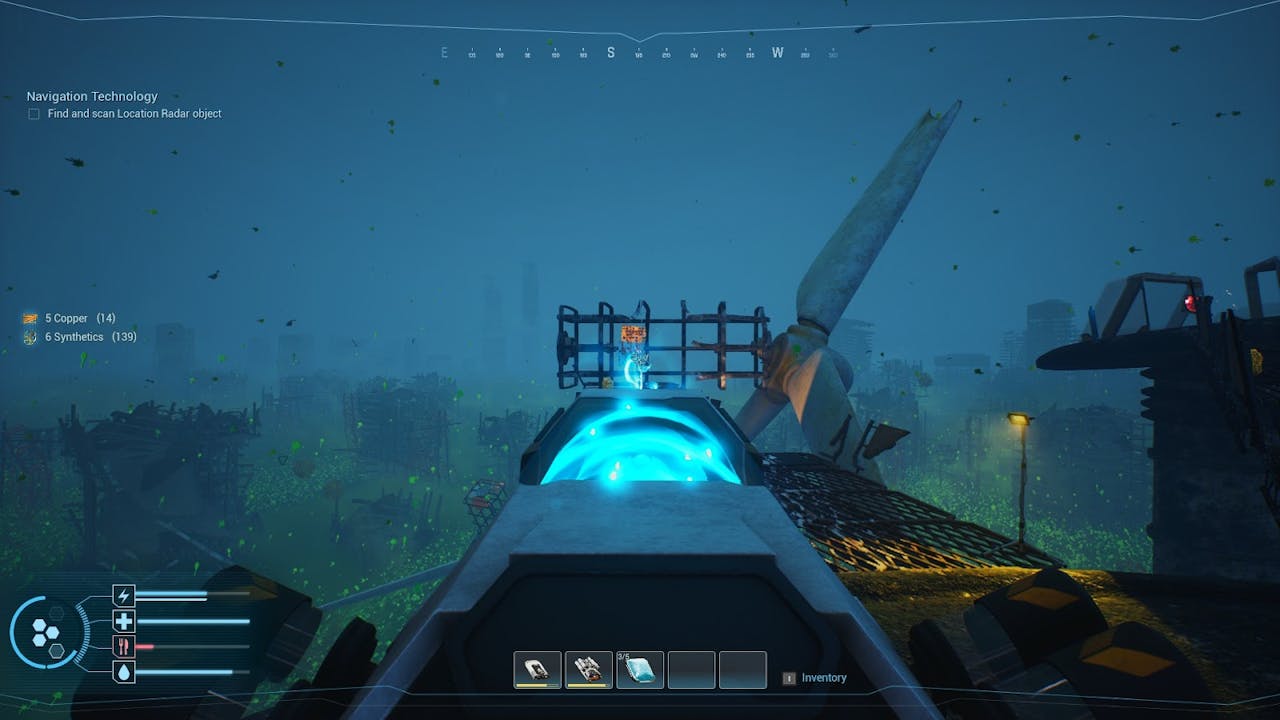 In this sense, it's similar to Facepunch's Rust, where the individual effects aren't really that difficult to cope with in isolation. However, combined with the other stresses you are under, they create an environment where you are constantly juggling elements of the game.
Forever Skies pulls from a variety of games, but the post-apocalyptic themes combined with the relaxing beauty of floating above all the problems is definitely a unique one in this genre. On the whole, it is quite a relaxing and chill affair most of the time until everything goes wrong all at once and you start to panic. If that sounds like fun, then you should definitely check it out.
Forever Skies is an action-survival game taking place on Earth, which was devastated by a global ecological disaster.
---
---
Share this post