What are CPs and how to unlock new abilities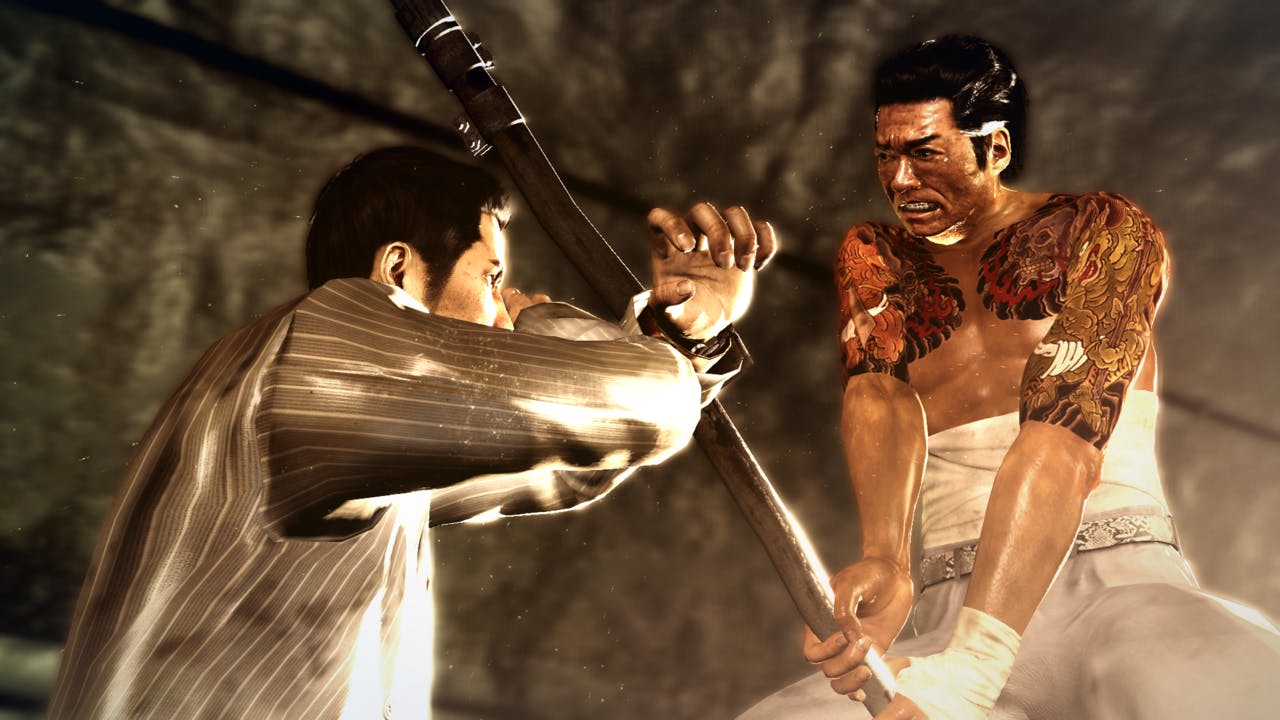 A game that rewards players with skill points and the ability to evolve their character and overall experience are often well received by players, and Yakuza 0 is no exception.
The recently released PC game, in which players roam through the streets of 80s Japan, sees Kazuma Kiryu and Goro Majima taking on a dark and deadly crime underworld - as well as building their own businesses and reputation. Much like the commonly seen skill tree systems in other action-adventures and RPGs, Yakuza 0 rewards players with unlockable abilities to increase their fighting power and the rate in which they can make additional in-game funds.
What are Completion Points?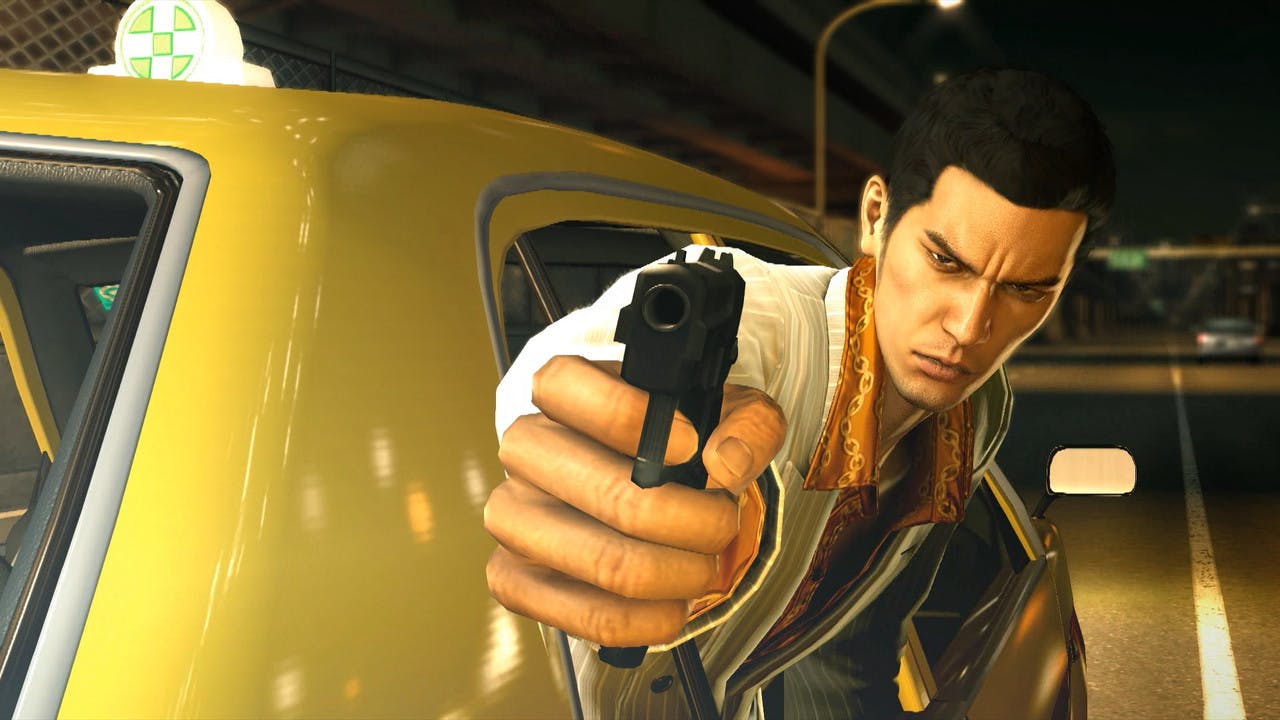 Completion Points, also known as CP, allow players to unlock new abilities for both protagonists. CP can be earned through a variety of side missions and tasks in the game.
Once players have earned enough CP, they can unlock new abilities by visiting shrines located across Kamurocho and Sotenbori. Everything from visiting restaurants and eating every item on the menu to busting a move on the dancefloor and singing karaoke will reward gamers with well-deserved CP.
CP abilities are split into three categories - Adventure, Battle and Business - for both characters.
Kazuma Kiryu's CP guide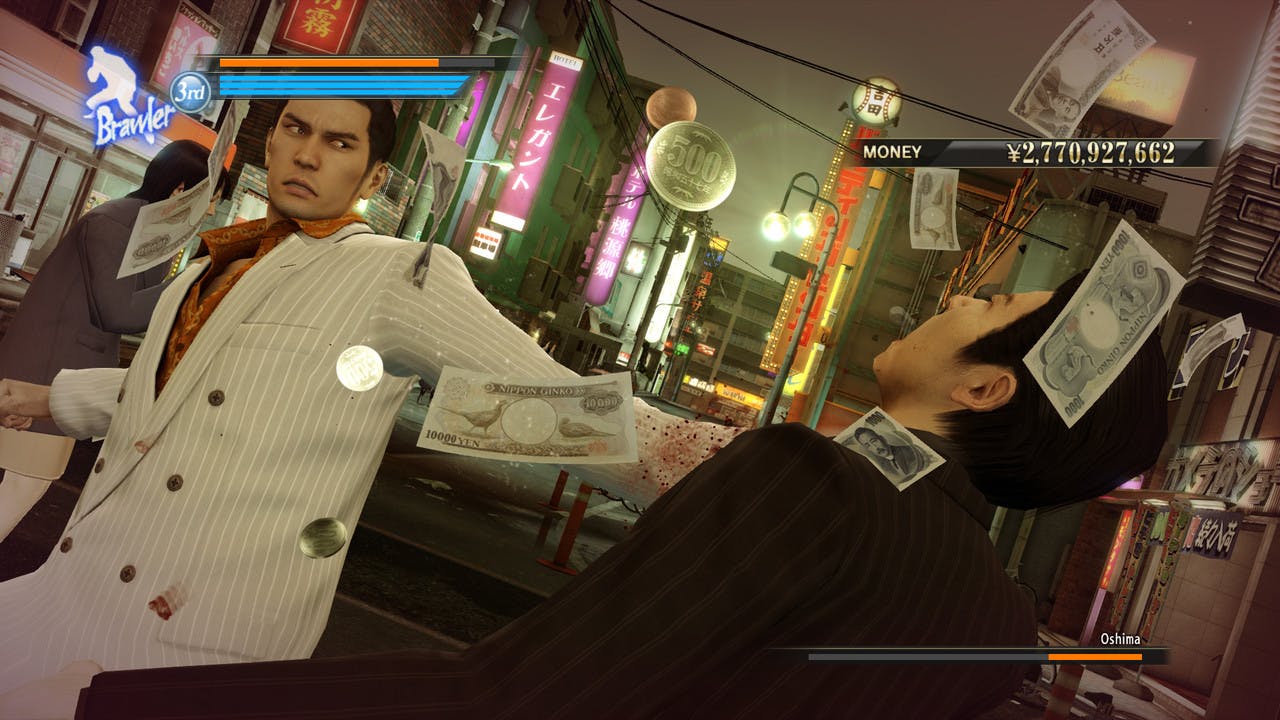 Kazuma's CP unlocks include:
ADVENTURE
Gotta Go Fast Level 1 - Allows Kazuma to dash for longer & recover more quickly (2 CPs needed)
Card Watcher - Unlocks the Card Watcher accessory (2 CPs needed)
Gotta Go Fast Level 2 - Dash for longer & recover more quickly, improves on Gotta Go Fast Lv 1 (3 CPs needed)
Disposable Income 1 - Allows players to throw money over a larger area if they also have the Cash Confetti ability (3 CPs needed)
Gotta Go Fast Level 3 - Dash for longer & recover more quickly, improves on Gotta Go Fast Lv 2 (4 CPs needed)
Disposable Income 2 - Throw money over much larger area (4 CPs needed)
Bottomless Stomach - Allows players to enjoy food even when Kazuma's HP is full (6 CPs needed)
Gotta Go Fast Level 4 - Dash for longer & recover quickly, improves on Gotta Go Fast Lv 3 (6 CPs needed)
Disposable Income 3 - Players can throw money over a vast area (10 CPs needed)
You Can't Stop Me - Grants players the ability to dash without getting tired (10 CPs needed)
BATTLE
Money Magnet 1 - Unlocks ability to gather more money from enemies (6 CPs needed)
Sweet Dreams, Mr. Shakedown - Increases the chance of Mr. Shakedown taking a nap in the park (6 CPs needed)
Nouveau Riche Influx - Increases chance of Nouveau riche men appearing around town (8 CPs needed)
Money Magnet 2 - Gathers more money from enemies, improves on Money Magnet Lv 1 (10 CPs needed)
Always in Style - Grants access to Quick-Change Clothes (10 CPs needed)
Mr. Shakedown's Deep Pockets - Receive more money when you defeat Mr. Shakedown (10 CPs needed)
Money Magnet 3 - Gather more money from enemies, improves on Money Magnet Lv 2 (20 CPs needed)
Wealthy Aroma - Unlocks Celebrity Perfume accessory (24 CPs needed)
Limit Breaker - Enables upgrade to a certain battle style beyond its limits (30 CPs needed)
The Golden Pistol - Unlocks the Golden Pistol (40 CPs needed)
BUSINESS
Quick Collection Level 1 - Reduces the time it takes until revenue is ready for collection, as long as the Kamurocho Real Estate Royale is unlocked first (3 CPs needed)
Office Feng Shui 1 - Unlocks a new look for Kazuma's office (3 CPs needed)
Quick Collection Level 2 - Reduces the time it takes until revenue is ready for collection, improves on Quick Collection Level 1 (6 CPs needed)
Office Feng Shui 2 - Unlocks another new look for Kazuma's office (6 CPs needed)
Quick Collection Level 3 - Reduces the time it takes until revenue is ready for collection, improves on Quick Collection Level 2 (10 CPs needed)
Office Feng Shui 2 - A third new look for Kazuma's office (10 CPs needed)
Quick Collection Level 4 - Reduces the time it takes until revenue is ready for collection, improves on Quick Collection Level 3 (20 CPs needed)
Goro Majima's CP guide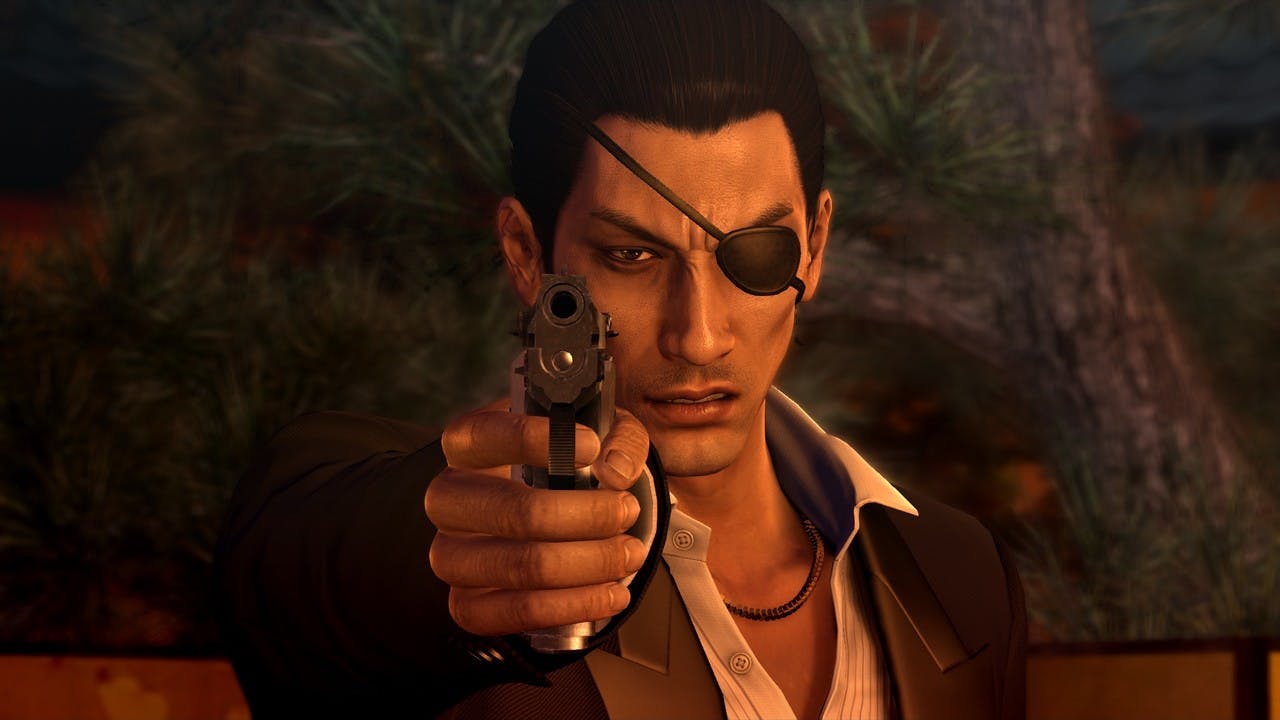 Goro's CP unlocks include:
ADVENTURE
Gotta Go Fast Level 1 - Allows Kazuma to dash for longer & recover more quickly (2 CPs needed)
Card Watcher - Unlocks the Card Watcher accessory (2 CPs needed)
Gotta Go Fast Level 2 - Dash for longer & recover more quickly, improves on Gotta Go Fast Lv 1 (3 CPs needed)
Disposable Income 1 - Allows players to throw money over a larger area if they also have the Cash Confetti ability (3 CPs needed)
Gotta Go Fast Level 3 - Dash for longer & recover more quickly, improves on Gotta Go Fast Lv 2 (4 CPs needed)
Disposable Income 2 - Throw money over much larger area (4 CPs needed)
Bottomless Stomach - Allows players to enjoy food even when Kazuma's HP is full (6 CPs needed)
Gotta Go Fast Level 4 - Dash for longer & recover quickly, improves on Gotta Go Fast Lv 3 (6 CPs needed)
Disposable Income 3 - Players can throw money over a vast area (10 CPs needed)
You Can't Stop Me - Grants players the ability to dash without getting tired (10 CPs needed)
BATTLE
Money Magnet 1 - Goro can gather more money from enemies (6 CPs needed)
Treasure Hunter Boost 1 - Unlocks better value for your money when giving agents extra funds (6 CPs needed)
Repairs Discount - Weapon repairs cost half the original price (8 CPs needed)
Money Magnet 2 - Goro can gather more money from enemies, improves on Money Magnet Lv 1 (10 CPs needed)
Socks of Fortune - Unlocks the Ebisu Socks accessory (10 CPs needed)
Treasure Hunter Boost 2 -Unlocks better value for your money when giving agents extra funds, improves on Treasure Hunter Boost 1 (10 CPs needed)
Money Magnet 3 - Goro can gather more money from enemies, improves on Money Magnet Lv 2 (20 CPs needed)
The Golden Shotgun - Unlocks the Golden Shotgun (35 CPs needed)
Limit Breaker - Unlocks upgrades to a certain battle style beyond its limits (36 CPs needed)
God of War - Unlocks the War God Talisman accessory (40 CPs needed)
BUSINESS
Casting Call 1 - Unlocks ability to employ a new hostess at Club Sunshine, if Sotenbori Cabaret Club Czar is unlocked first (3 CPs needed)
Casting Call 2 - Unlocks ability to employ another hostess at Club Sunshine (3 CPs needed)
Casting Call 3 - Unlocks ability to employ a third hostess at Club Sunshine (3 CPs needed)
Casting Call 4 - Unlocks ability to employ a forth hostess at Club Sunshine (3 CPs needed)
Casting Call 5 - Unlocks ability to employ a fifth hostess at Club Sunshine (3 CPs needed)
Club Makeover 1 - Unlocks new interior decor for Club Sunshine (4 CPs needed)
Casting Call 6 - Unlocks ability to employ a sixth hostess at Club Sunshine (3 CPs needed)
Casting Call 7 - Unlocks ability to employ a seventh hostess at Club Sunshine (3 CPs needed)
Casting Call 8 - Unlocks ability to employ a eighth hostess at Club Sunshine (3 CPs needed)
Casting Call 9 - Unlocks ability to employ a ninth hostess at Club Sunshine (3 CPs needed)
Casting Call 10 - Unlocks ability to employ a tenth hostess at Club Sunshine (3 CPs needed)
Club Makeover 2 - Unlocks another new interior decor for Club Sunshine (5 CPs needed)
---
---
Share this post