Our pick of the awesome, crazy moves you can pull off when in combat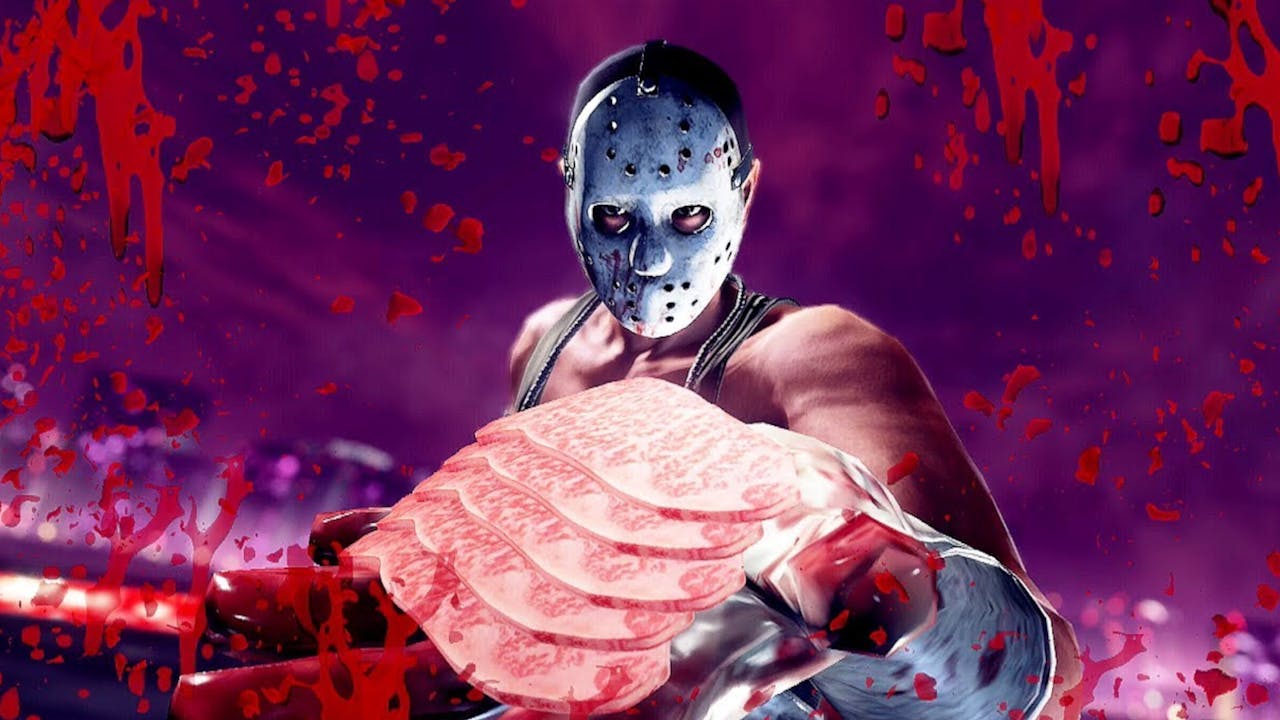 Battles in Yakuza: Like a Dragon are filled with great moments, often coming from the special abilities of the party.
Some are powerful or helpful, others are simply entertaining for one reason or another. For larger sums of MP, the party may even team up and absolutely batter the opponent; or Ichiban can whip out his smartphone and call in support from 'Poundmates' which acts much like a traditional Summon ability in JRPGs.
There are so many special moves to choose from in Ryu Ga Gotoku Studio and SEGA's highly-rated action-adventure strategy RPG. And out of the many options, we've tried picking some of our favorites that we think you'll enjoy!
Poundmates - Shirakawa Kiyoe
She's not called the 'Madonna of the Soup Kitchen' for nothing!
If your team is in dire need of healing, Shirakawa will rock up to the fight, slice and dice some hearty vegetables and produce an amazing soup full of healing properties. She's probably well handy with that blade too.
Poundmates - Gondawara
Yes, that's a Yakuza leader dressed as a baby. No judging here!
Met early on in the story, Gondawara just loves dressing down into a diaper. When called, he arrives with his babysitter and throws a tremendous tantrum de-buffing the enemy team and making them susceptible to attacks.
Poundmates - Nancy
Nancy is a crawfish. Yep. In an early substory, Ichiban saves Nancy the crawfish from death in the bottom of a pot of boiling water.
Calling upon the crustacean, crawfish fall from the sky to support Nancy who seemingly uses her sharp claws to burrow through the skull of an enemy causing vicious damage. There are so many great special moves to utilise and each depends on which job your party members hold.
Enemies get set alight, poisoned, trampled and generally thumped with damage. Yakuza: Like a Dragon does its best to keep players laughing while fighting for their lives. Some require just one member of the party, others call in extra help for some great team-ups.
Essence of Handbag Hurricane - Saeko Mukuoda
What does Saeko keep in that handbag?
One of her best attacks is this whirling hurricane where Saeko performs a hammer throw action, spinning in a circle before clobbering her enemy, breaking their jaw and knocking them out cold.
Tag Team - Bombardier Bash
Ichiban rushes in behind the enemy, grips them around the waist and summons monumental strength. While this is happening, his partner, Saeko, launches off his back and lands a spin kick to the foe, before Ichiban follows through with an epic suplex.
Essence of Ladder Acrobatics - Tianyou Zhao
Channelling his inner Jackie Chan, Zhao conjures a bamboo ladder which he spins and flips with ease. Placing it end first on the ground in front of his enemy, Zhao climbs halfway and flips backwards, bring the ladder up to the chin of the bad guy, knocking them senseless, before bringing it back down onto their throat.
Ouch!
Essence of Resuscitation - Yu Nanba
If your teammate is unconscious, former nurse Nanba will dash in to deliver mouth-to-mouth. We'd prefer to stay knocked out as Nanba heaves in air before blowing out putrid bad breath fumes.
Before he even presses his lips down, the recipient bursts to life hoping never to be under Nanba again.
Poundmates - J-San
Looking like he's stumbled out of a horror film is J-San (geddit?) - fully decked out in homage hockey mask - who goes wild with a machete, chopping up a suspect hunk of flesh.
After serving up dainty slices he deals a massive amount of damage to the party's enemies
Essence of Champagne Wave - Tianyou Zhao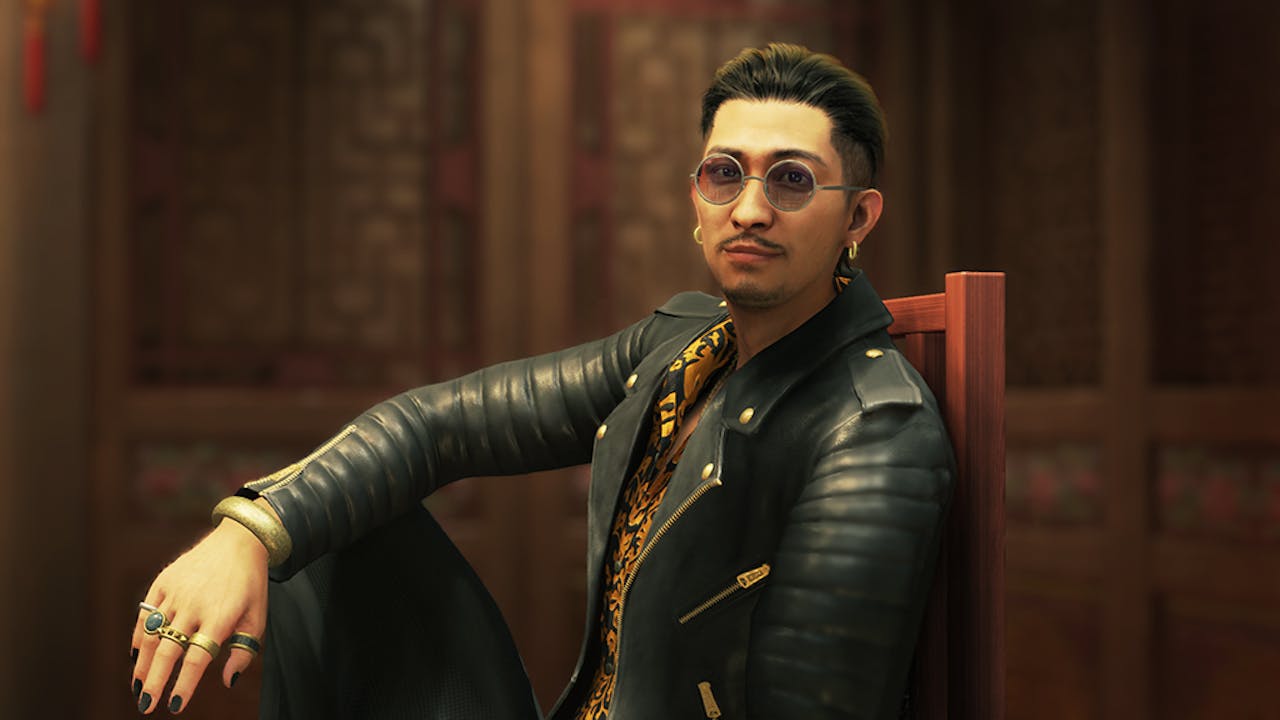 In his most elaborate skill, Zhao builds several mountains of champagne glasses, each overflowing bubbly into each other. As the enemy stands in awe, Zhao punts the table of glassware flying into their faces.
Not only does this deal huge damage but gets everyone a bit drunk too.
Essence of Wrecking Ball - Koichi Adachi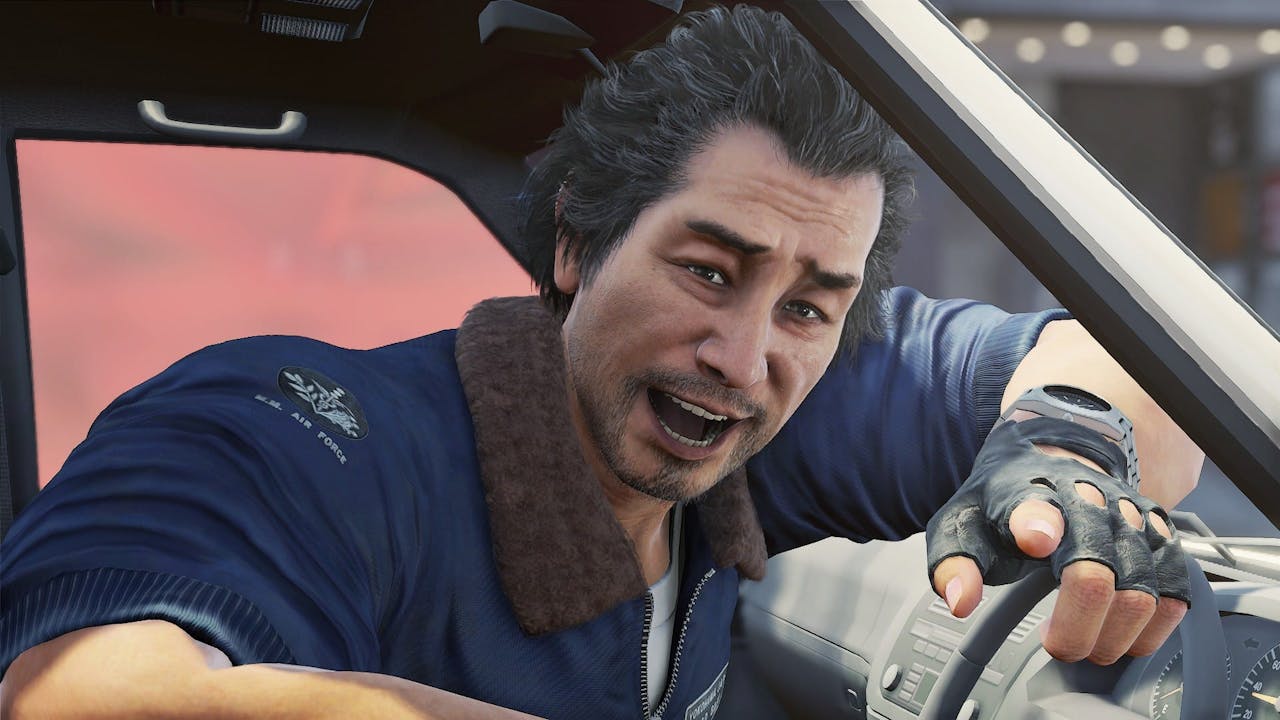 We're not sure where Adachi keeps this heavy machinery, but once behind the controls, he swings a huge wrecking ball towards the enemy. It does exactly what you might think - picking up and launching the broken enemies.
Launch deadly crawfish, screaming adult babies and more into battle now with your officially licensed Yakuza: Like a Dragon Steam PC key from Fanatical now. Choose the Yakuza: Like a Dragon - Hero Edition to get the base game plus the Job Set and Management Mode Set DLC.
Or opt for the Yakuza: Like a Dragon - Legendary Hero Edition, in which you'll receive the base game and ALL post-launch DLC content including the Job Set and Management Mode Set, as well as the Crafting Set, Karaoke Set, Ultimate Costume Set, and Stat Boost Set!
Article by Daniel Lipscombe
-
MORE YAKUZA: LIKE A DRAGON NEWS
Yakuza: Like a Dragon - Meet the main characters - READ MORE
All you need to know about Yakuza: Like a Dragon - READ MORE
5 reasons why you need to play Yakuza: Like a Dragon - READ MORE
Yakuza: Like a Dragon Legendary Hero Edition - What's included - READ MORE
Yakuza: Like a Dragon jobs - What are they and which are the best - READ MORE
---
---
Share this post