New Metroidvania-style adventure game from Numskull Games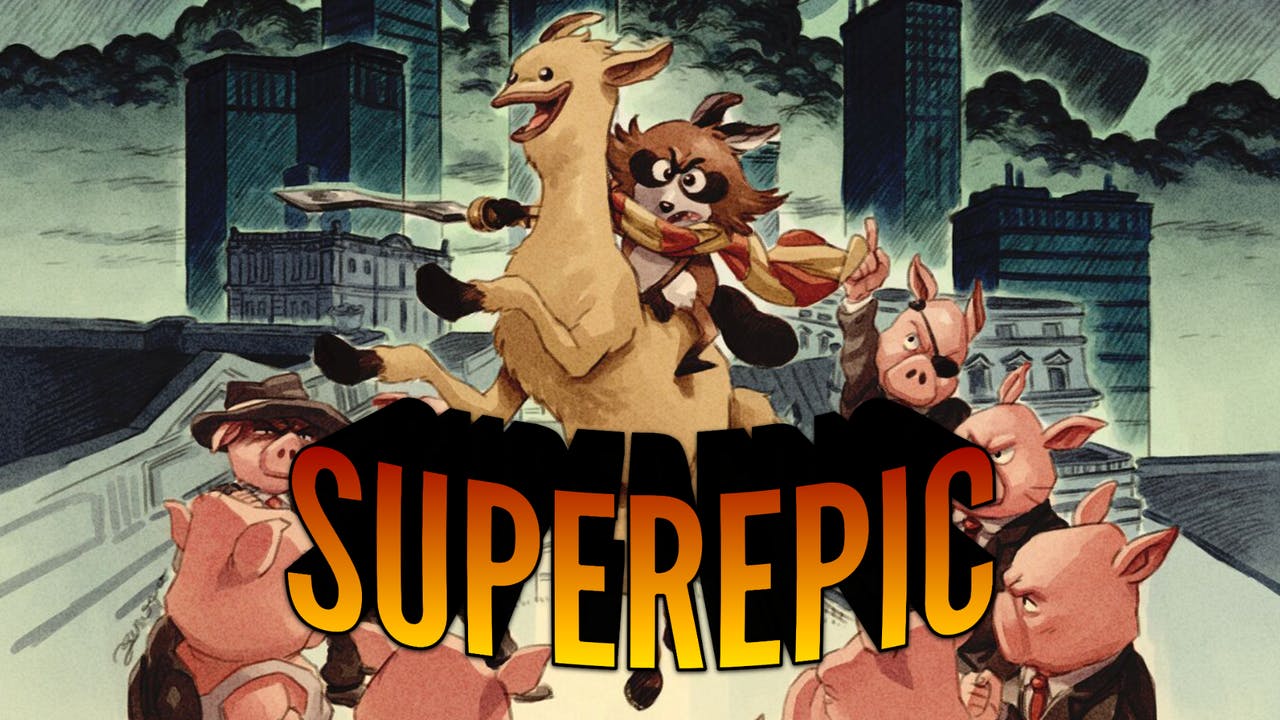 If you're not a fan of microtransactions in video games, there's a new Indie title that might be of interest to you.
SuperEpic, a 'Metroidvania'-style adventure game, sees you take on the role of a raccoon that rides a llama (awesome) and attempt to break into the headquarters of Regnantcorp, a greedy pig game development company that controls an Orwellian society by addicting citizens to its free games. Developed by Undercoders and published by Numskull Games, SuperEpic features a 'humorous and satirical tone' with non-linear, fast-paced action - with a heavy emphasis on exploration and combo-based combat.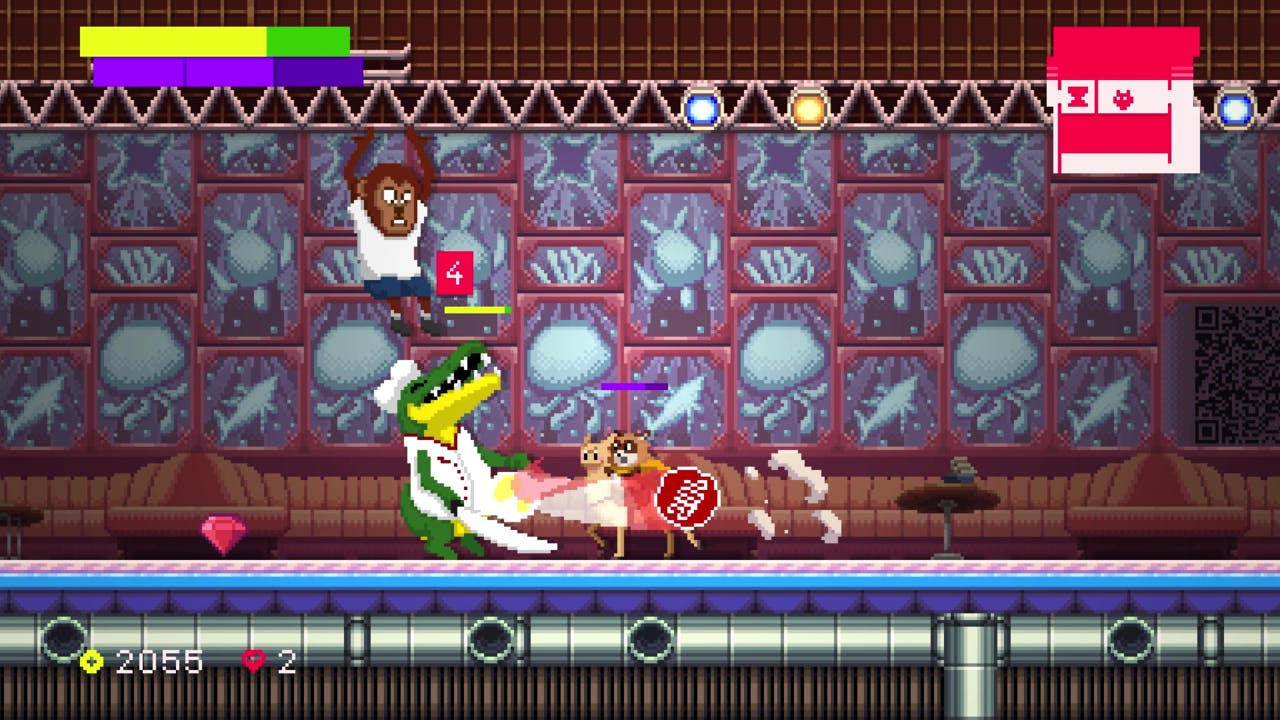 The game has two core modes where you can either play a classic single-player story mode with handcrafted levels, or a roguelike mode which procedurally generates the game map to make each run completely different. There are also QR codes hidden within the levels that unlock mini-games for your mobile device.
As expected from a game where you attempt to take down a group of corporate pigs in suits who are brainwashing people with microtransactions, SuperEpic does not feature any form of microtransaction-based purchases - instead, you can level up your character via an in-game economy system.
SuperEpic is set to launch on Steam PC, Xbox One, PlayStation 4 and Nintendo Switch this December.
Looking for some adventure games to add to your Steam Library? Fanatical's got you covered with a huge range right here!
---
---
Share this post